Spa Center Agricola
Aquacenter
In our Agricola Aquacenter there is fun for everybody!
INFO:
From November 6 to 10, 2023, Aquacenter Agricola with Saunas will be closed.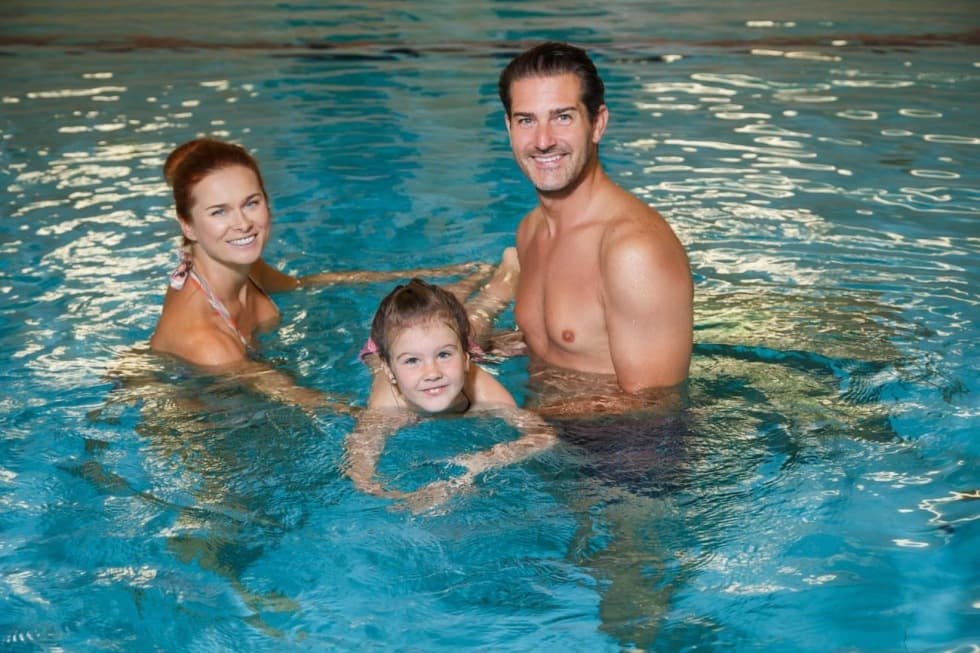 DISCOUNT
Until November 30, 2023 - Aquacentrum Agricola with a 30 % discount for the public and 50 % for resident guests.
FOR CHILDREN
Water slide and paddling pool
The water in the children´s paddling pool for the smallest kids is around 32°C warm and the bigger children will be delighted with the superfast water slide!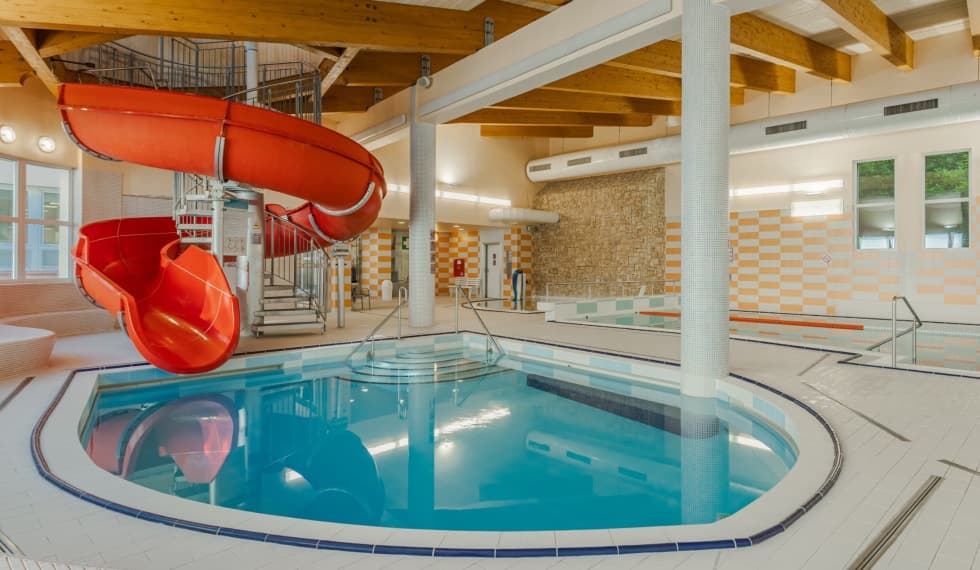 FOR HEALTH
Kneipp path
When visiting our aquacenter don´t forget to try the healthy Kneipp path, where walking on small pebbles alternatively in cold and hot water activates the blood circulation in your body, which has further a positive influence on your nerve system.
OPENING HOURS:
Monday: 13:00 - 21:00
Tuesday - Sunday: 10:00 - 21:00
LAST ENTRY IS POSSIBLE AT 19:45
NOTIFICATION:

A one-off fee of CZK 1,000 is charged for the loss of the input chip.
In the case of ongoing exercises in the pool, the Rehabilitation Pool and the Kneipp Path are not open to the public.