sun palace spa & wellness
Restaurant
Meals are prepared according to traditional recipes, but with the modern trends in healthy eating, which is an integral part of health and wellness stays.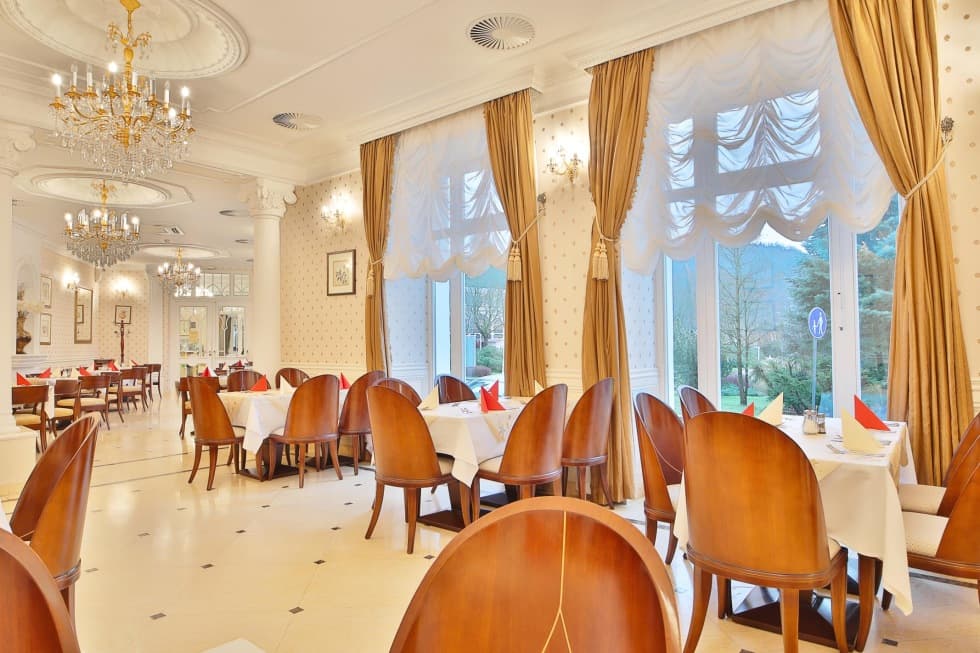 Restaurant

Breakfast: 7 am - 10 am
Lunch: 12:00 - 14:00
Dinner: 17:30 - 19:30
Cafe Sun

Mon – Thu & Sun: 10:00 – 18:00
Fri - Sat : 10:00 – 20:00
Dress code
Smart Casual
Cuisine style
Modern czech & diet focused
sun palace restaurant GALLERY
Lets make your meal-time special occasion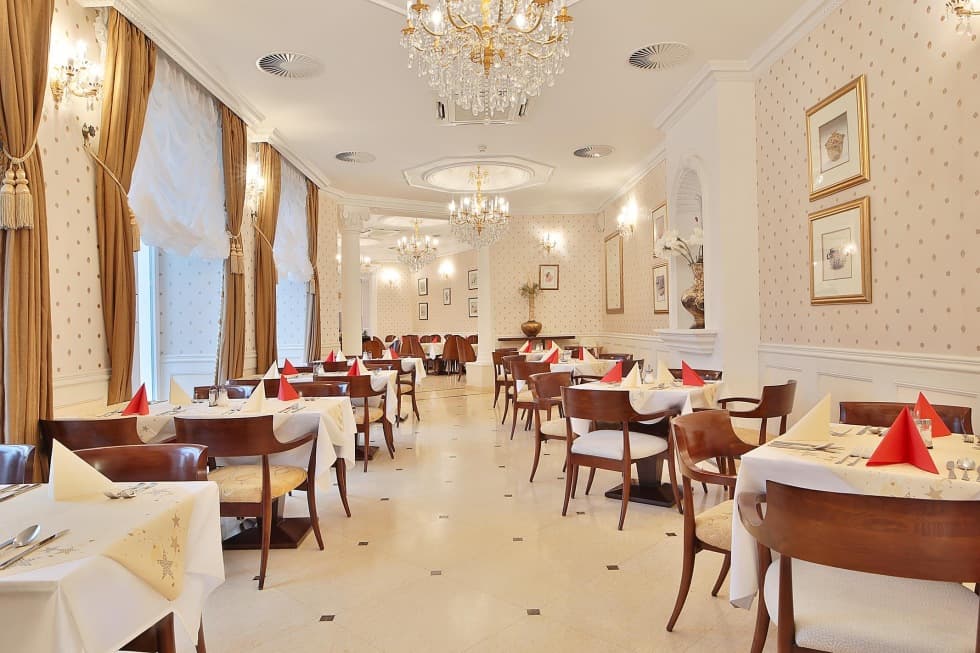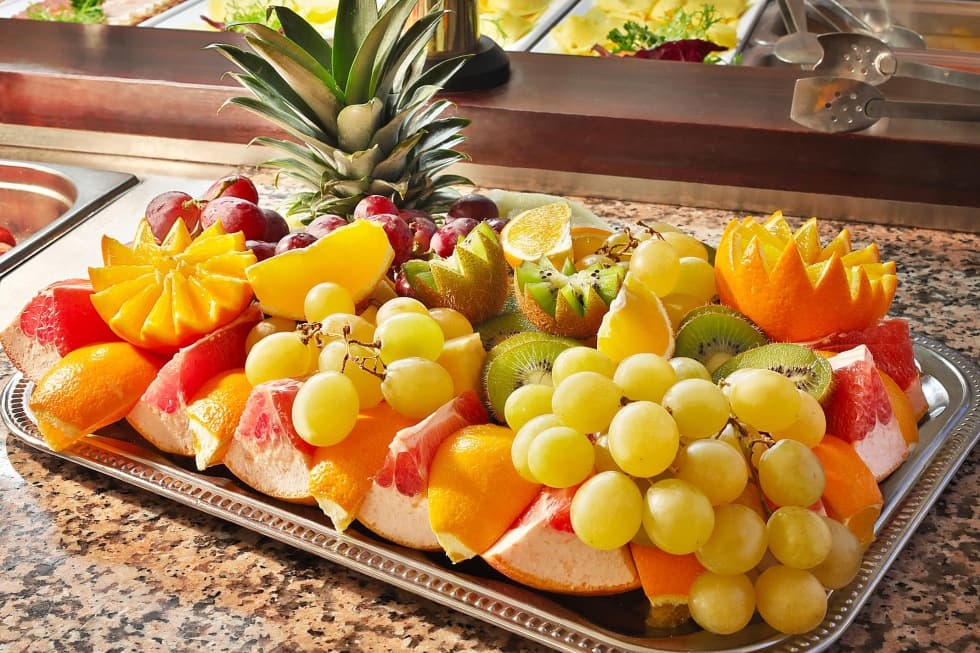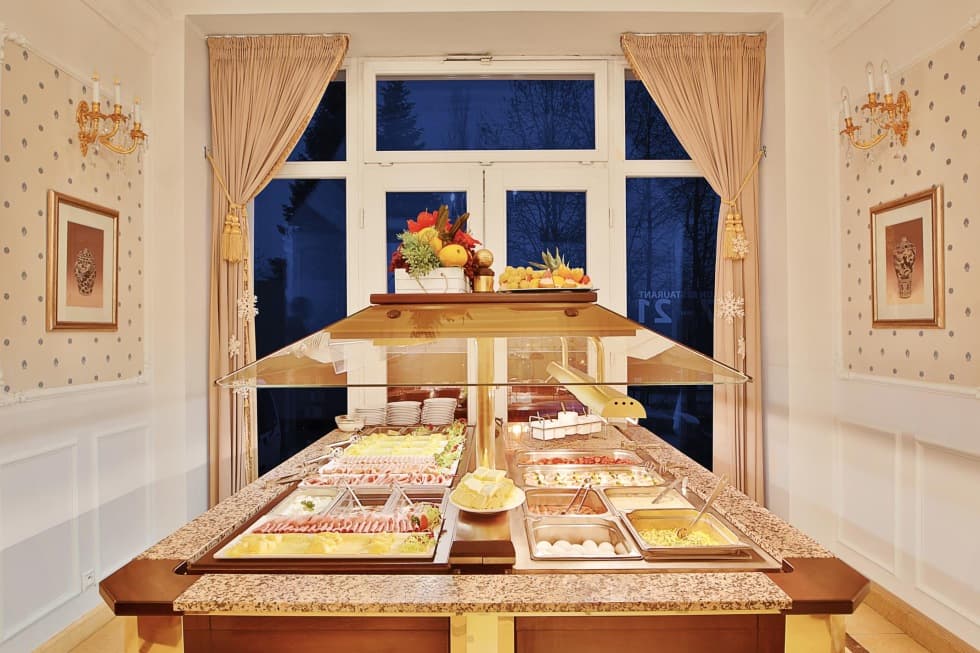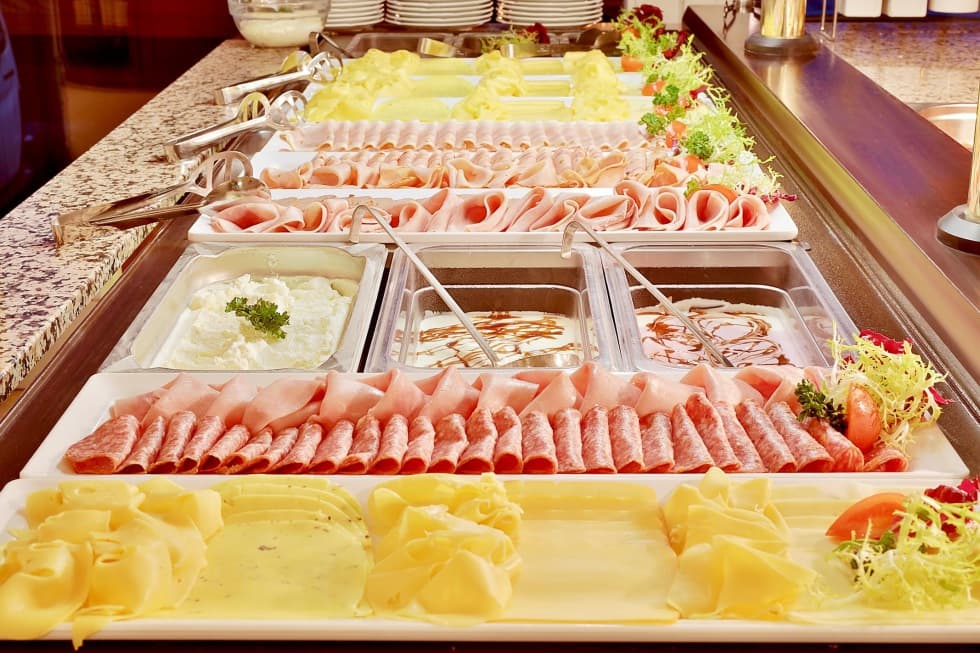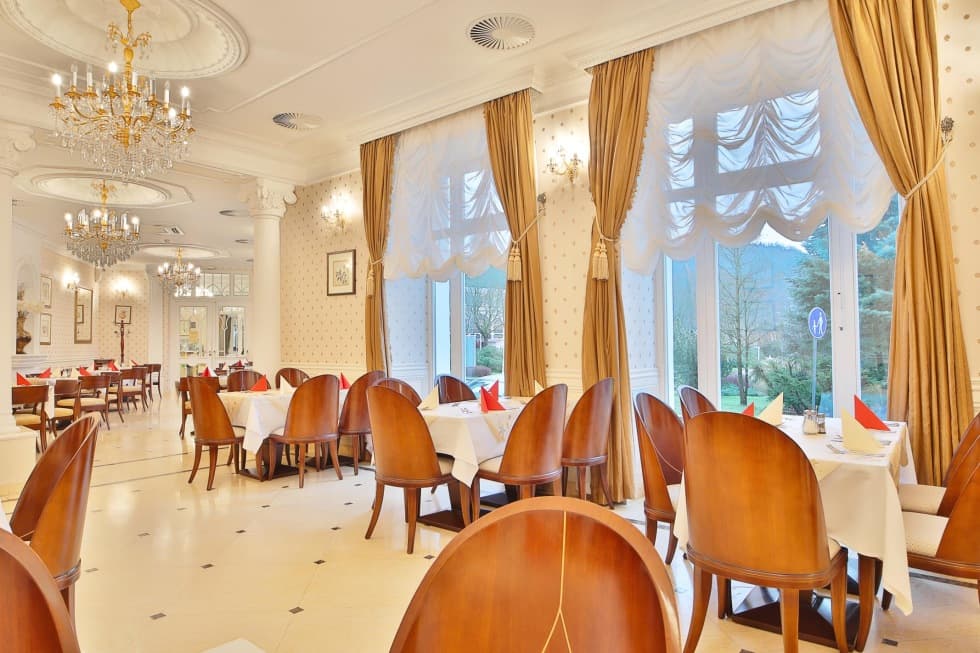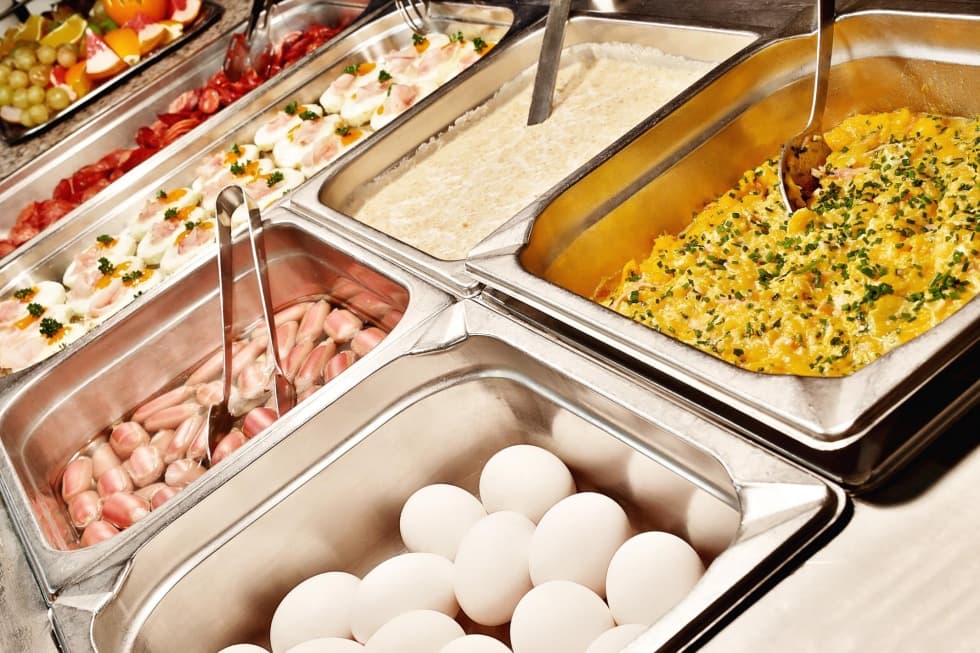 Gastronomy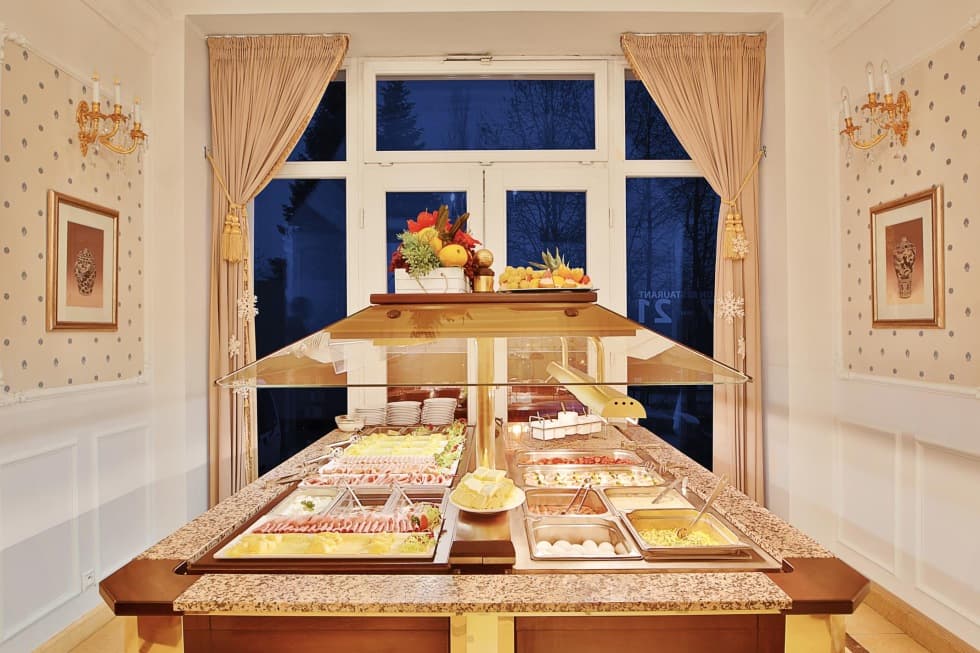 Wealthy eating supports spa treatment results
diet programs ready for you:
diabetic

weight reduction

low purine

low cholesterol

balanced basic

low salt

pancreatic

vegetarian

diabetic

stomach-saving
KITCHEN FOCUSED ON DIET-EATING
OPENING TIMES & BOARDING STYLE
B&B VACATION
BOARDING OPTIONS
LUNCH: daily 12:00 – 14:00
STYLE: served menu with salad buffet
daily soup
menu choice of 5 main courses
salad buffet
selection of desserts & fruit
DINNER: daily 17:30 – 19:30
STYLE: hot & cold buffet
3 types of starters
3 types of main courses
sidedishes variation
salad buffet
selection of desserts & fruit
When you are visiting Marienbad to discover unique atmosphere, architecture & spa life style without joining long stay spa treatment programs, you have two options where and what to eat over lunch & dinner.
We have to notify you that restaurant is fully preserved to spa treated visitors and therefore all served meals are very light and with minimum use of spice.
If you are looking for gastronomical experience with full flavoures, or taste of typical czech (traditionaly more heavy) cuisine, our reception will be happy to give you tips for best meals in Marienbad.
Sun palace spa & wellness
Café Sun
The Sun Cafe stands in the corner facing the historic Colonnade in the heart of the beautiful Marienbad.