Prague
The King Charles
Romantic hotel located just few steps from Prague Castle and Strahov Monastery.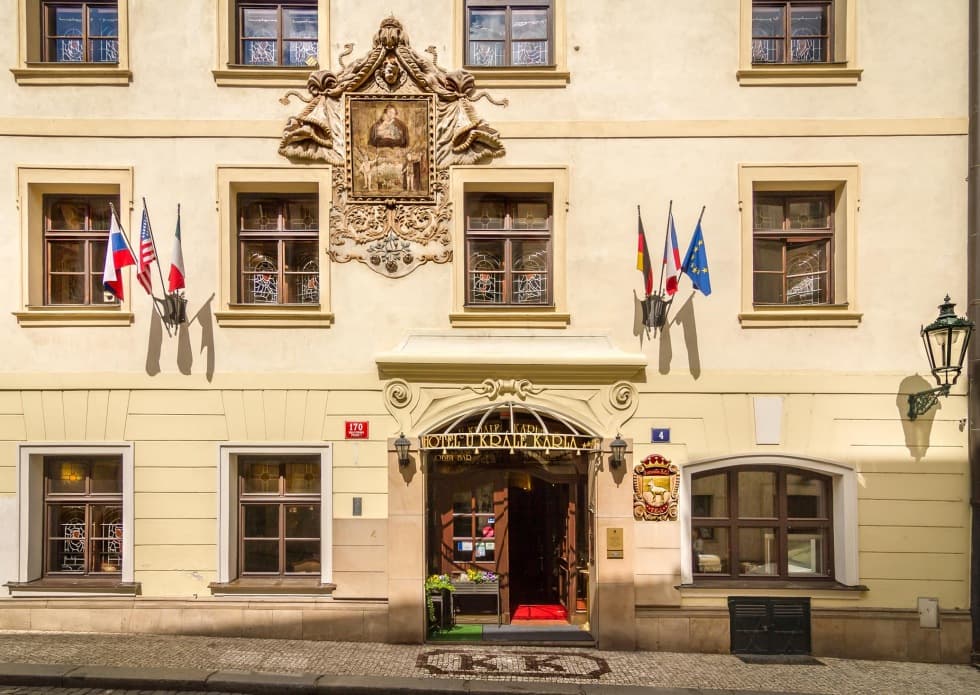 OFFERS
For our valued visitors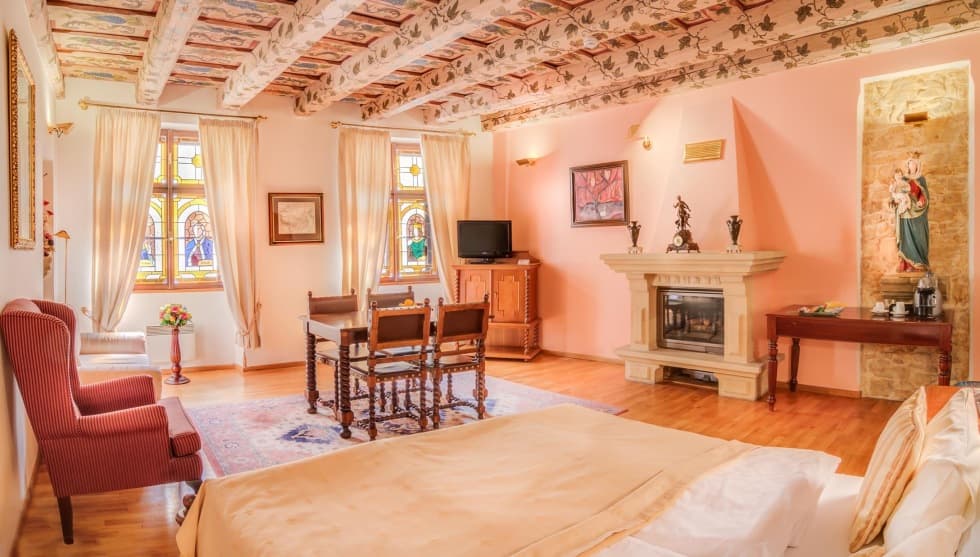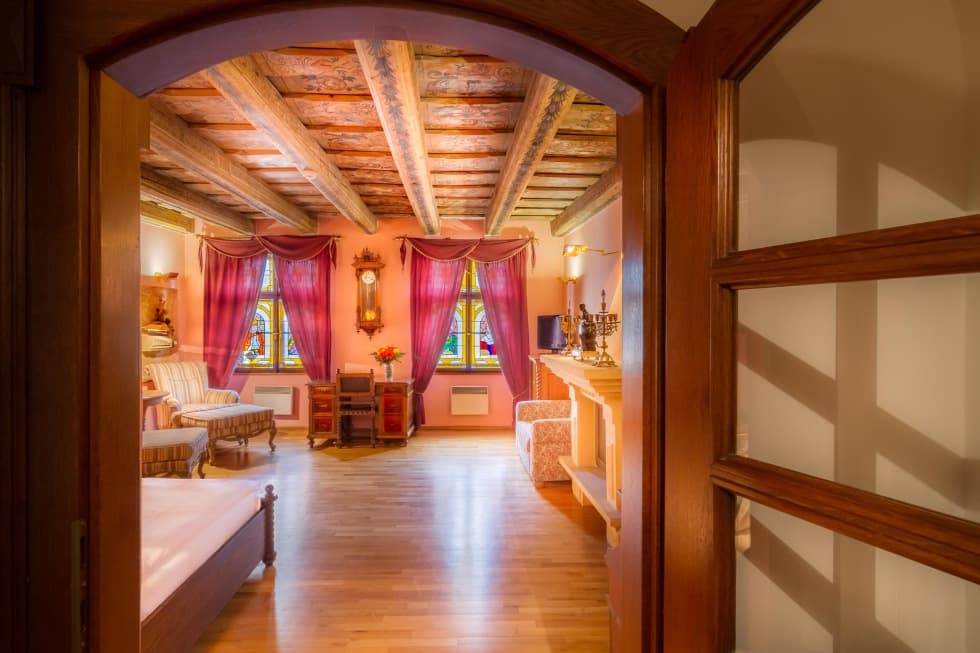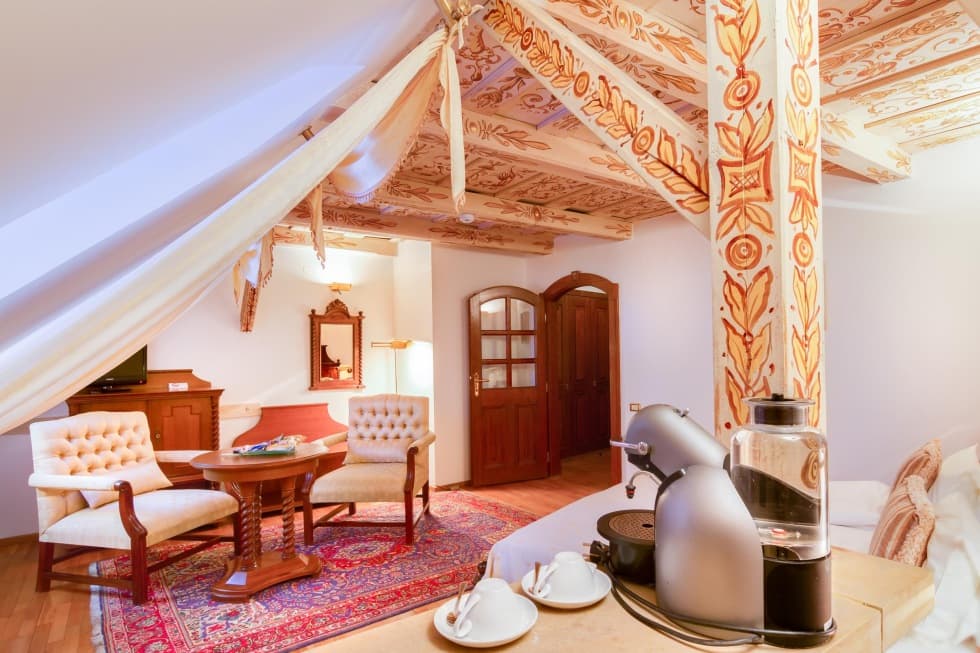 What our clients say about us
Beautiful hotel in heart of historical center- 10min from Charles bridge and 500 m from castle, great breakfast,nice historica rooms, good conections on all sites. All was good and I recommend everyone.
This hotel is one of the best I have ever stayed in, it was like being a guest in an old castle. Checkin was easy and there was a log fire burning in the fireplace. This hotel has an incredible atmosphere.
Really unique and charming hotel. Super friendly staff. I had to leave early for a flight, before their breakfast, and they packed me an amazing breakfast box! We will come back for sure.
Rooms & Suites
Choose the best room for you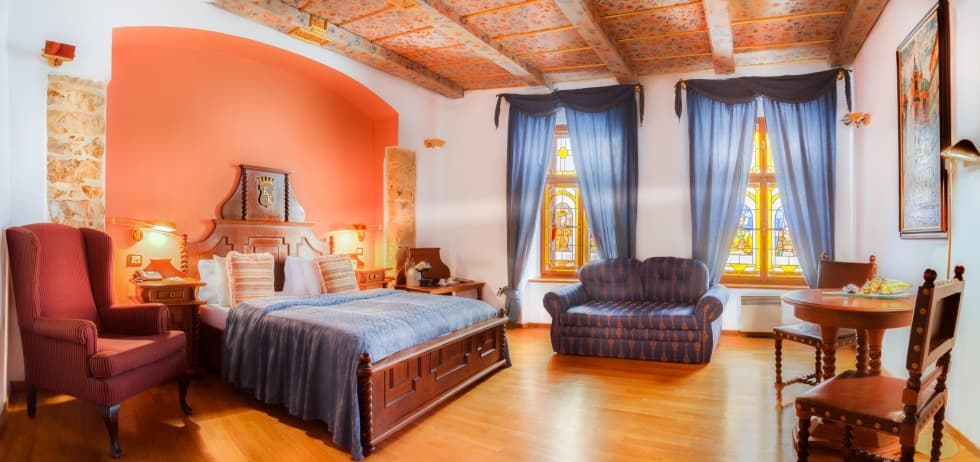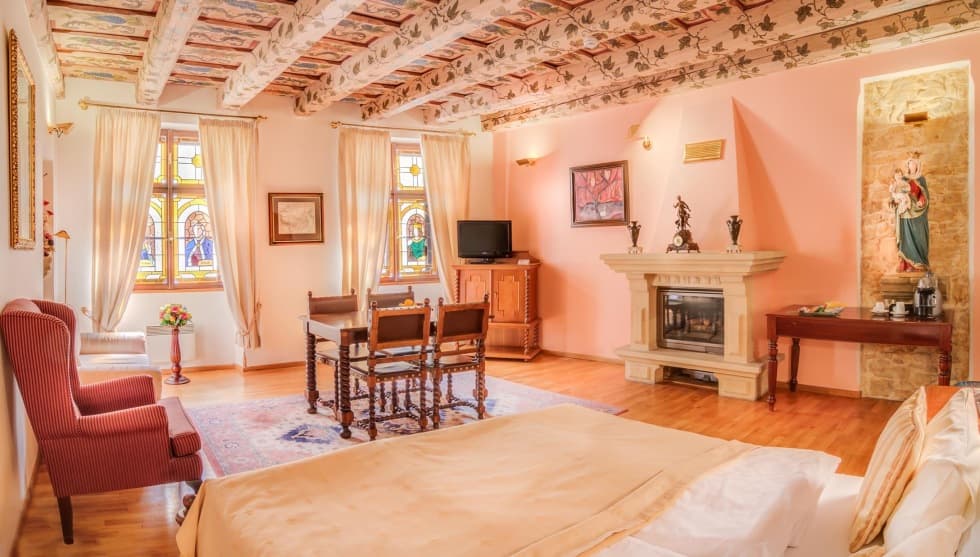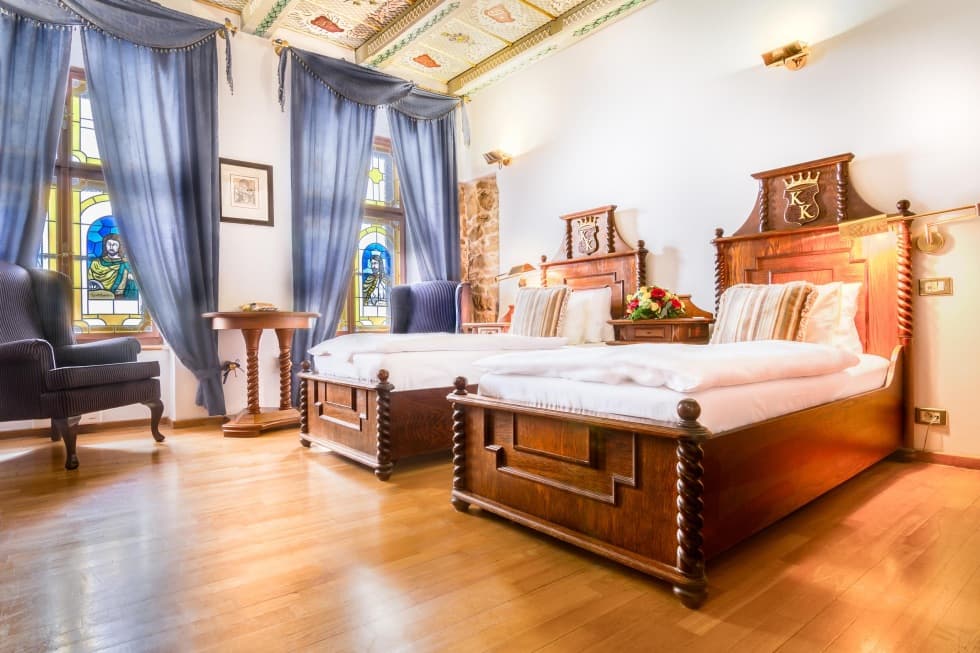 Served daily 7:30 - 10:30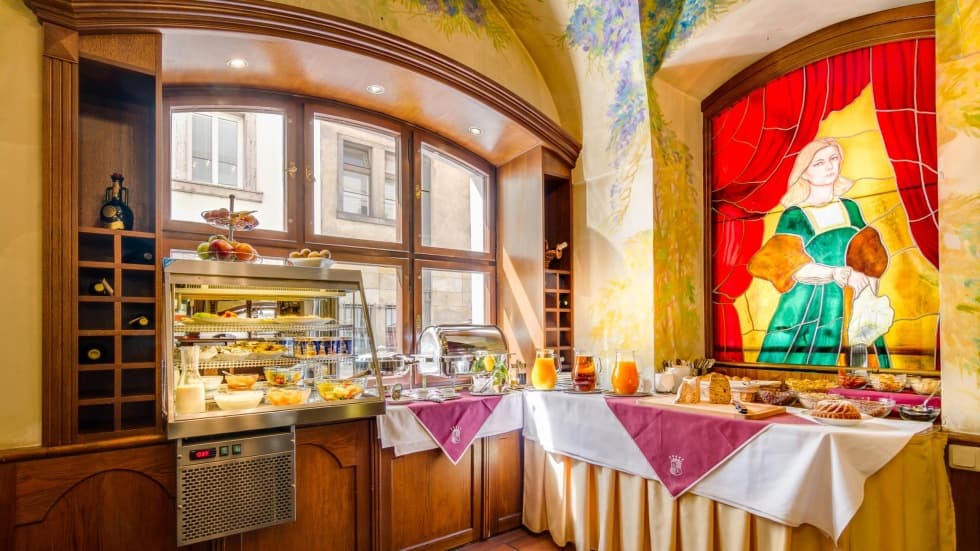 On daily basis we offer also various additional dishes. Every day the eggs are made in a different way (scrambled eggs, boiled eggs, fried egg ...). Between hot dishes you will also find sausages, bacon or steam cooked vegetables. We offer porridge or semolina pudding as sweet warm dishes.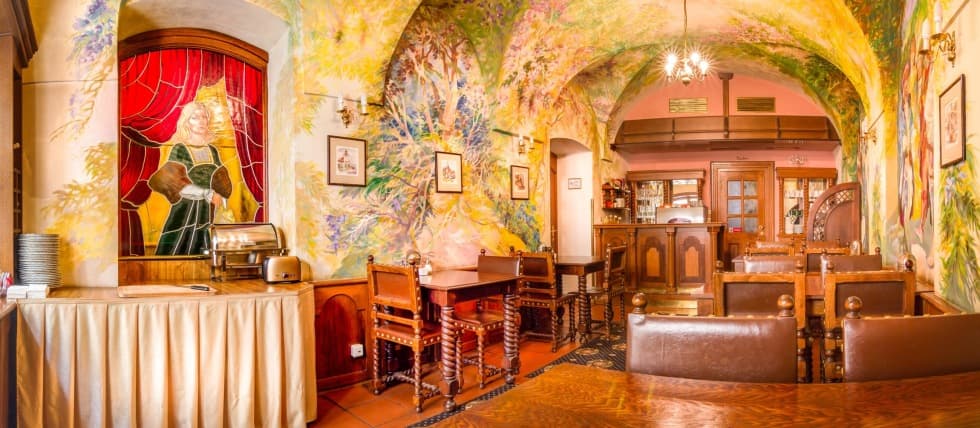 You can find daily at our breakfast: different types of ham and cheese, pate, packaged cheese, fresh fruits and vegetables, Greek yoghurt and fruit yoghurt, fruit salad, varieties of cereals, various jams, Nutella, honey and dried fruit.
Our vision
Feel like home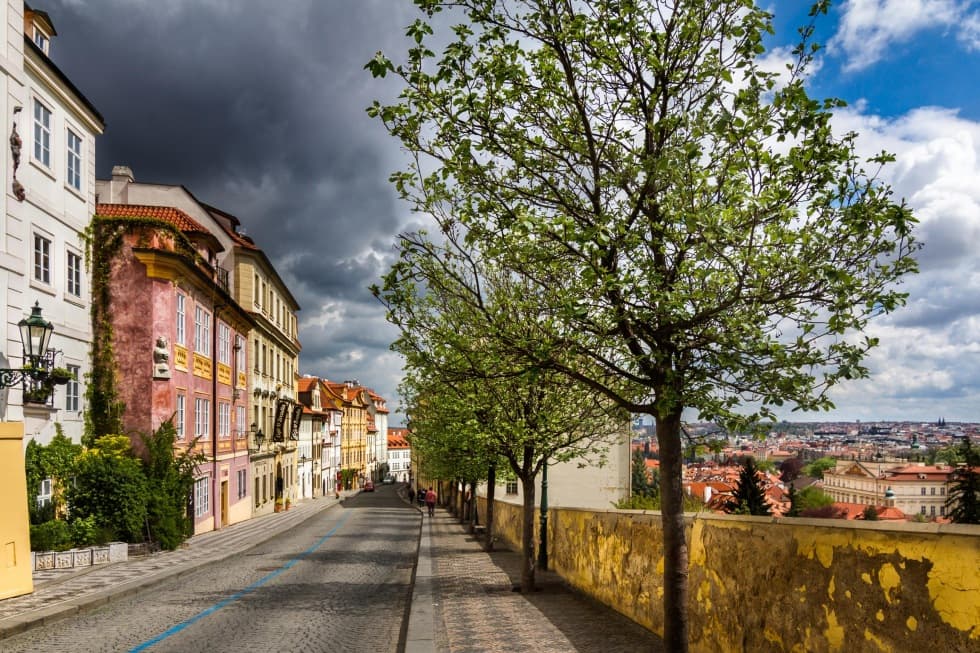 We may arrange for you...
Address
Úvoz 4/170
118 00 Prague 1 – Hradčany
Czech Republic