retro riverside wellness resort
Location & Services
Enjoy your stay, we will be happy to serve you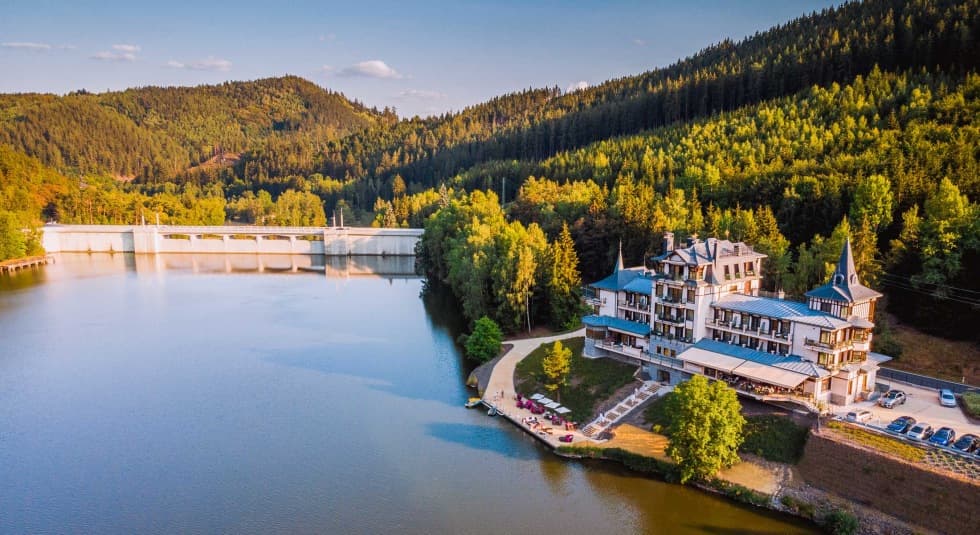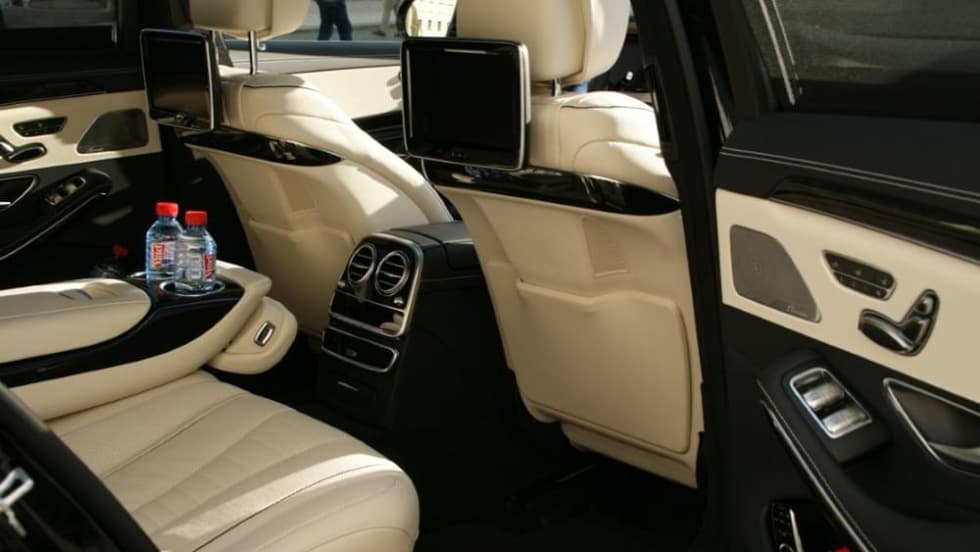 Don't hesitate to book a transfer from Prague or Carlsbad airport to hotel and back.
Please contact hotel reception for the up-to-date information.
Tel.: +420 234 614 814
Karlovy vary
Fairytale location
The five-star Retro Riverside Hotel, just 3 km from Karlovy Vary, simply cannot be overlooked. A beautiful, fairy-tale-like place that seems like coming right out of your dreams about ideal holiday. A small palace on the shore of a quiet lake, bathed in a reflection of blue sky and dense forests.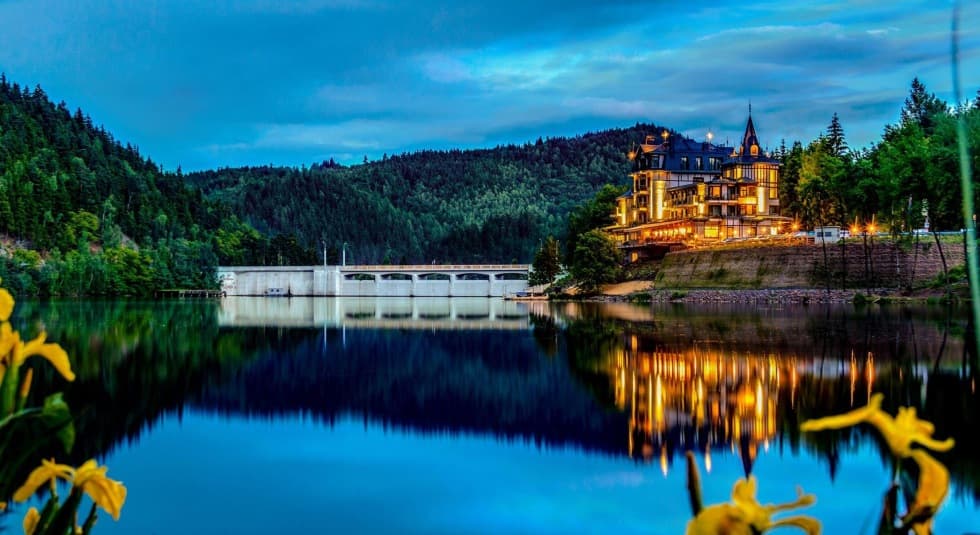 BY CAR
For satnav enter following address:
Březová 157, 360 01 Karlovy Vary 1, Czech Republic
GPS: 50°11'55.054″"N, 12°51'16.647″"E
BY PLANE
international airports:
Airport Karlovy Vary – Distance 7,7 km, approx. 12 min. by taxi
Airport Prague – Distance 122 km, approx. 92 min. by taxi
BY TRAIN or BUS
karlovy vary has 2 Hubs:
Intercity trains – approx. 8,9 km, (14 min. drive by taxi)
Intercity busses – approx. 8,5 km, (14 min. drive by taxi)
PUBLIC TRANSPORT
Closest public transport stations:
Bus station Staromlýnská Bus Line: 7
(approx. 5 min. from hotel)
Get in touch
Send us your request right-away. We will get back to you shortly.
Location
Březová 157
Březová u Karlových Varů
360 01 Karlovy Vary 1
Czech Republic
Telephone