dvorak spa & wellness
Gastronomie
The Czech master chef and his unique team are a dab hand at combining Bohemian with international cuisine.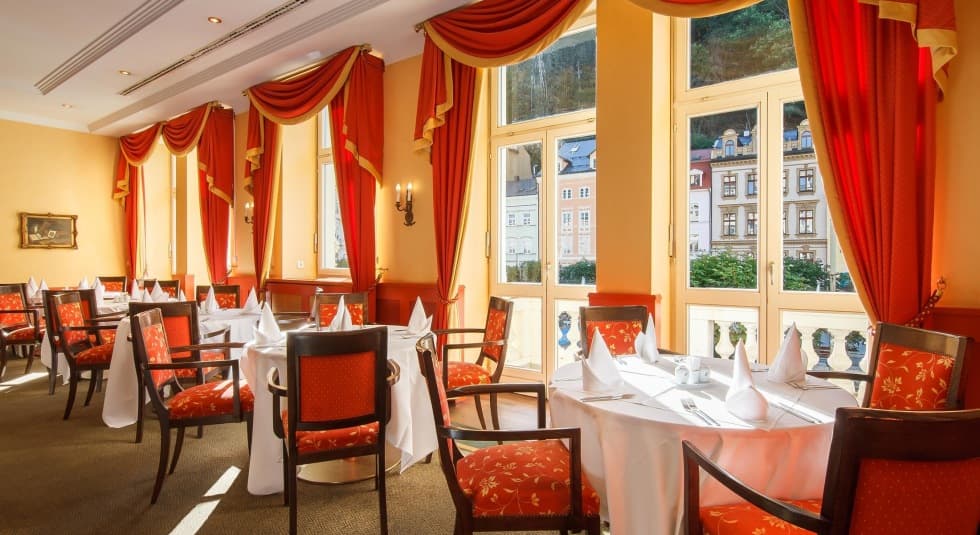 Opening times

Breakfast: 7.30 am - 11 am
Lunch: 12 am - 3 pm
Dinner: 6 pm - 7.30 pm
served meal restrictions:
Due to the after-covid occupancy situation, we are actualy forced to serve only pre-ordered meals included in packages or booked at least 1 day before.
Ala Carte offer is actualy not available.
Dress code
Smart Casual
Cuisine style
Modern czech & dietary
dvorak restaurant GALLERY
Stunning view will make every meal special occasion