Radium Palace Spa & Wellness
Radon treatment "Pure"
Preventative treatment | 11 nights 10x radon baths as per medical prescription | 1x radon bath per day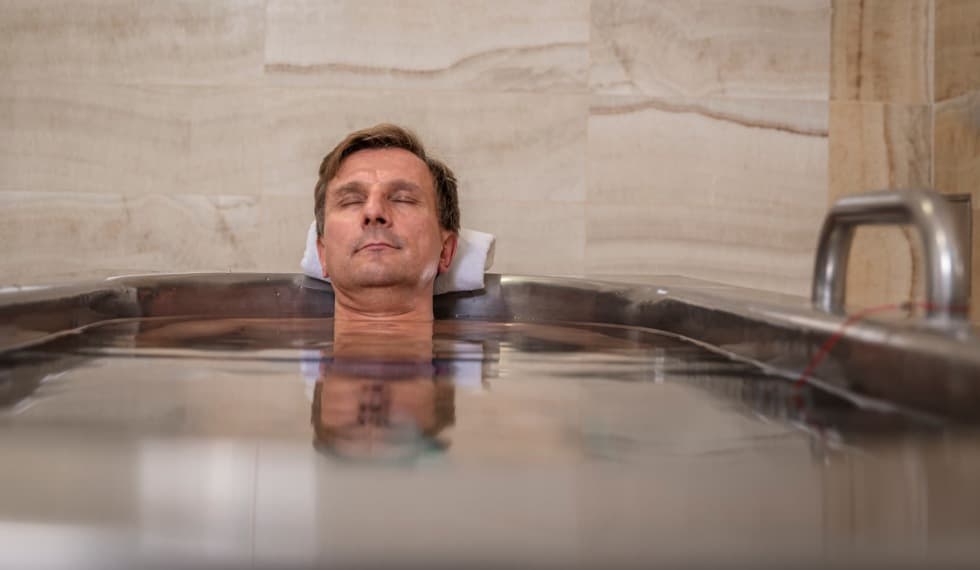 Preventative treatment | 11 nights 10x radon baths as per medical prescription | 1x radon bath per day
The program includes:
11x accommodation : full board with buffet (from 1st February 2024 - half board)
1x medical consultation
1x laboratory check-up as per medical advice
10x radon baths
We only provide a genuine radon treatment for 11 nights. This stay cannot be booked with arrival on Saturday.
Bonus:
Important information:
For treatment stays, Sunday is usually a day of rest.
During Christmas and New Year's Eve, the Christmas and New Year's Eve program is included in the price.
The price does not include the city tax of 35 CZK per person / day and parking fee. Payment takes place on the day of arrival at the reception.
Cancellation Policy: Reservations can be cancelled up to 3 days before arrival until 14:00. In case of later cancellation, a fee of 100% of the ordered services will be charged.
Payment and guarantee conditions: The reservation is valid only if you provide valid credit card details as a guarantee of cancellation fees. Payment for accommodation is made upon arrival. The hotel reserves the right to verify the payment card in the form of pre-authorization.
More information: Accommodation is possible on the day of arrival from 14:00 and on the day of departure the room can be used until 11:00. Pets up to 15 kg are accepted in all room types for a fee of 350 CZK / day. Larger animals only by appointment.
The recommended starting day for treatment stay is Sunday to Thursday - medical examination the next day. If you start on Friday or Saturday, the initial medical examination will only take place on Monday.
Supplements are not calculated automatically in the room rate and are charged separately on the day of departure.