JÁCHYMOV SPA
Information Center
and miner´s pit Astoria
Are you interested in the history of the city, mining structures and radon?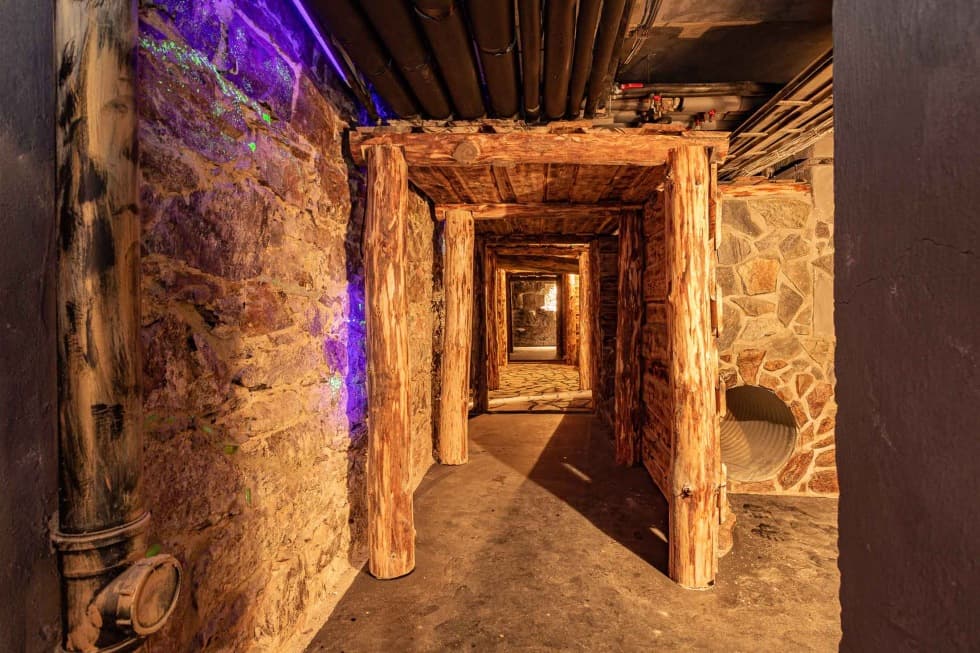 address
T. G. Masaryka 388
362 51 Jáchymov
Česká Republika
OPENING HOURS:

Monday - Sunday, 9:00 - 17:00
Excursion of miner´s pit Astoria
14:00, 15:00 and 16:00
13:00 (foreign language groups)
Price list for download HERE.
UNIQUE ATMOSPHERE
Sight-seeing miner´s pit Astoria
Get to know the unique pits and shafts of Jáchymov without descending 500 meters below the earth´s surface. Book a guided tour and explore the true copy of a mining corridor of the local still active Svornost mine.
Mining equipment, shaft elevator, uranium ore veins, radon water pipeline and stalactites are shown during the tour. You will be provided by a a helmet for the tour. The tour ends with a film "Magical Place Jáchymov", explaining the history of mining, source of the healing radon water and explains the benefits of the treatment that is performed here.