Karlovy vary
Events & Weddings
Making any occasion unforgettable...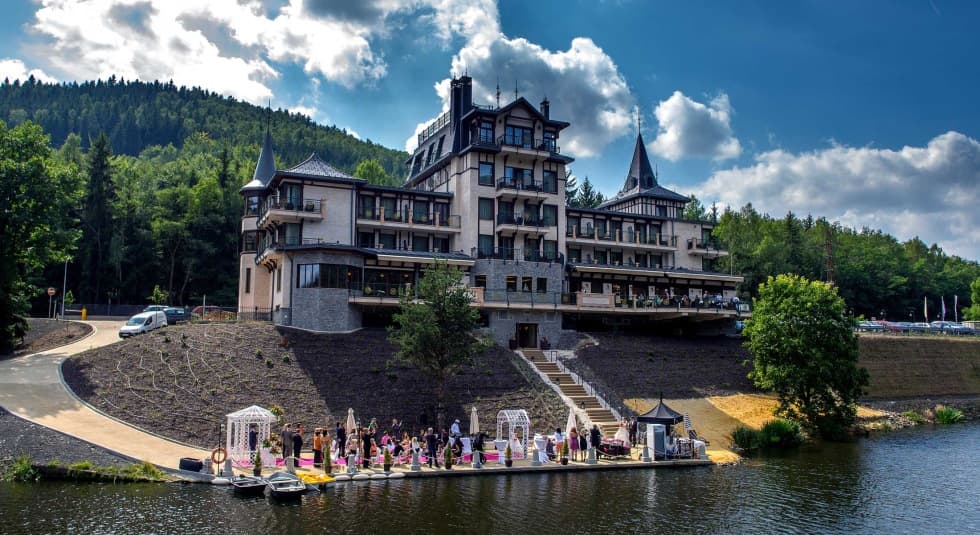 Location
Březová 157
Březová u Karlových Varů
360 01 Karlovy Vary 1
Czech Republic
A perfect spot
Whether you are planning a traditional celebration of this fabulous event or want to give it a unique sound, Luxury Wellness Resort Retro Riverside will fulfill your most courageous dreams. Elegant interior, detailed organization and impeccable service create a perfect day.
Maximum privacy
You will feel especially private. Retro Riverside Palace is surrounded only by solemn silence of Bohemian forests and blue lake.
Unique concept
Do you want originality? Your wedding can be arranged right on the water! Just imagine: the bride is reflected in the mirrored surface of the lake, like The Swan Princess
Memorable moment
Stunning! Fabulous! Peerless! Unforgettable!
Your wedding in Luxury Wellness Resort Retro Riverside will be just that.
Food & Business
CORPORATE EVENTS & PARTIES
Make your company event unforgettable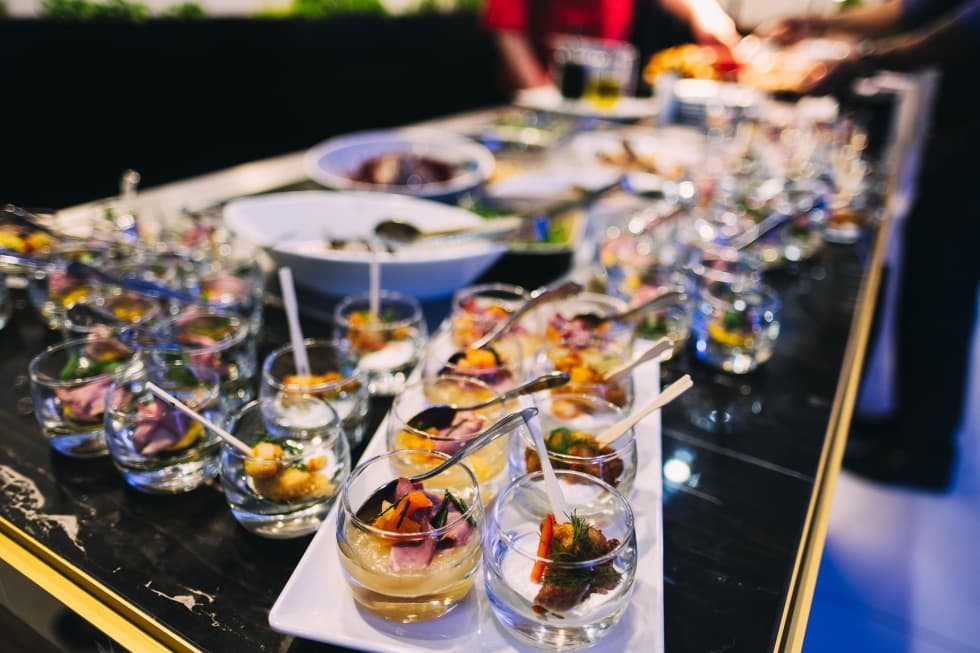 Celebrate your success
Successful business is always accompanied by a number of more or less formal meetings, celebrations and parties. We know very well how important such moments are for you and we will be happy to help you organize the event exactly to your wish.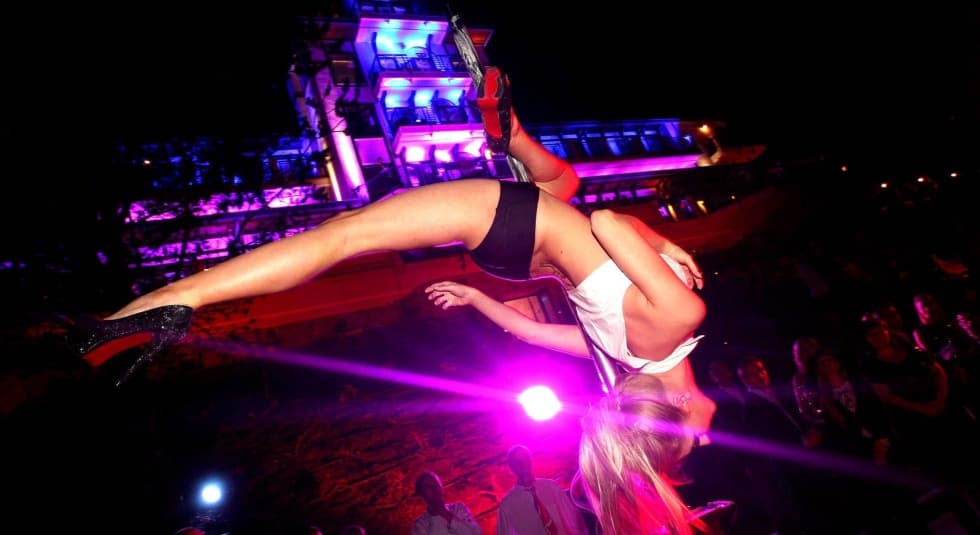 Detailed organisation
We will take care of each detail, offer several options of the reception halls, create special menu with respect to the character of the event, and provide absolute privacy. You can use the elegant premises of the Elements Restaurant (60 seats), a separate meeting room (10 seats), cosy lobby bar (35 seats) or the wharf directly on the water, perfect for a relaxed summer party with music and barbecue. Share your idea with us and leave the rest up to us.
Teambuildings
There is more we can offer, for example a perfect solution for a teambuilding event for your employees. What about several hours in our luxurious wellness centre which you can book just for your group, with a pool, whirlpool, 5 saunas, and a relaxation room with a fireplace. A welcome drink, refreshments and a selected treatment will be provided for each guest. Let your team enjoy the relaxation they deserve to help them get back to work with even more energy afterwards.
Contacts
Address
Retro Riverside Wellness Resort
Březová 157
Březová u Karlových Varů
360 01 Karlovy Vary 1
Czech Republic
Get in touch
Are you planning meeting or wedding?