The Dominican
U Dominikána
Try our menu and discover modern approach to classic and typical Czech Cuisine.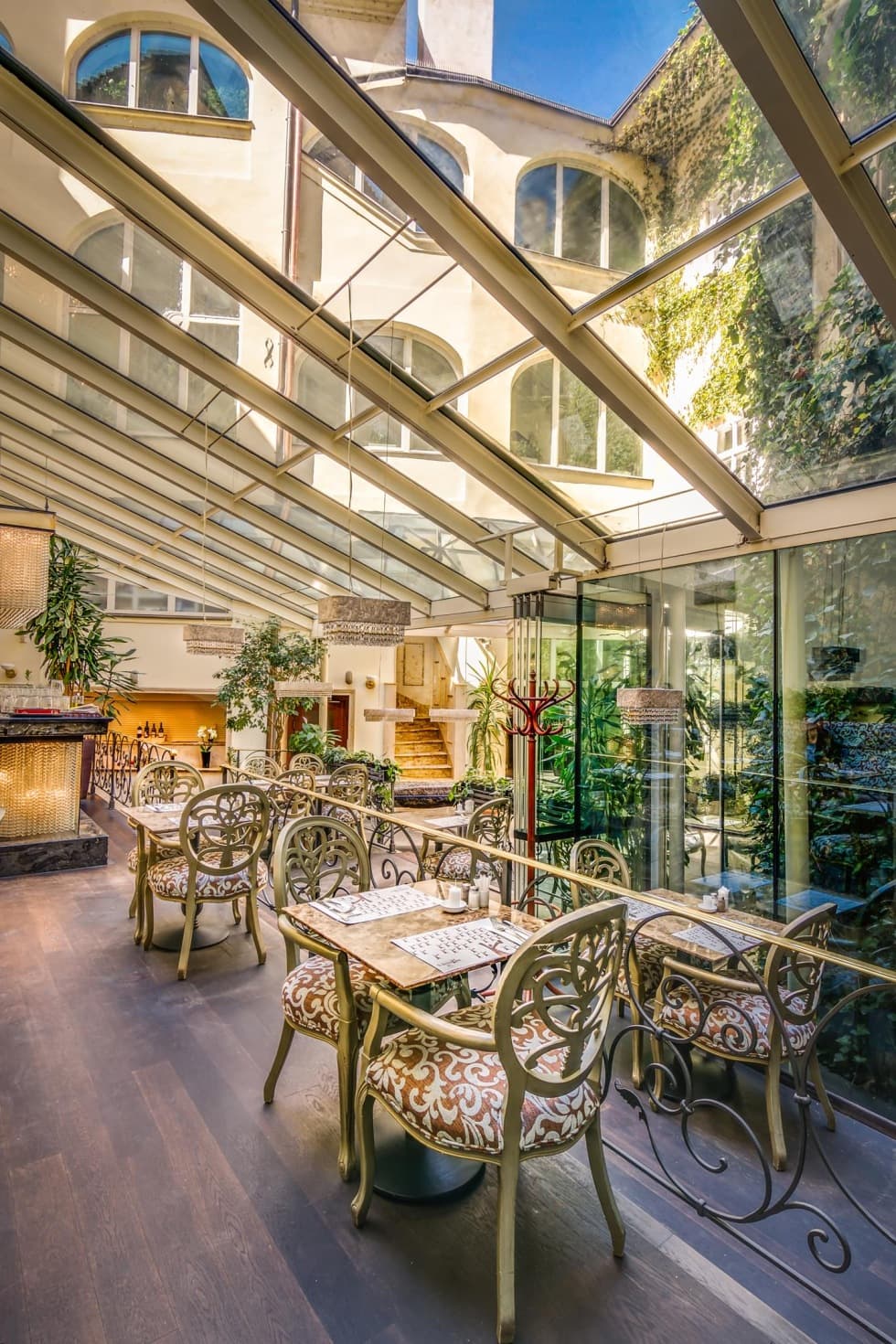 Location
Cross of Jilská & Jalovcova st. just 200 m from Astronomical Clock.
Opening times:
Open everyday 12:00 - 23:00
Breakfast:
Daily: 07:30 - 10:00
Dress code
Casual
Cuisine style
Modern czech cuisine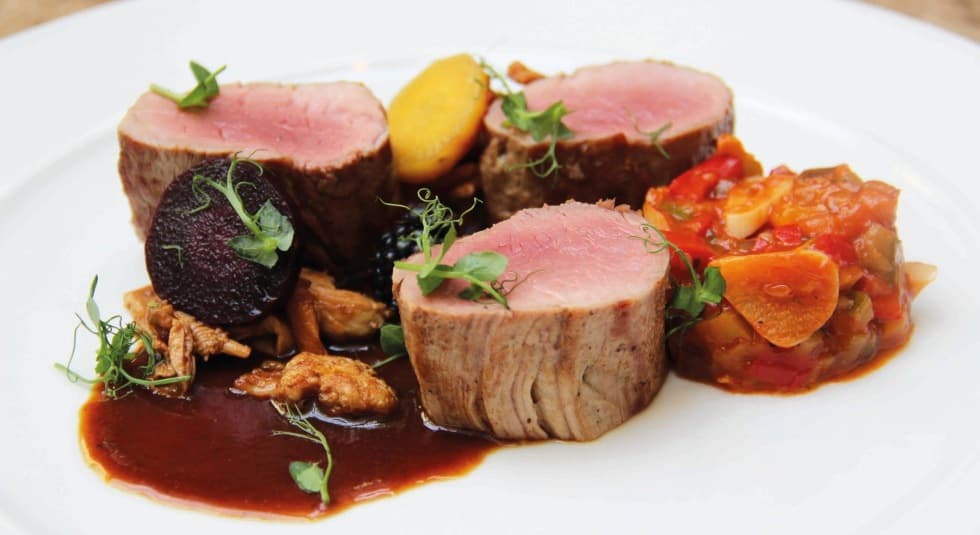 Our Menu
Our Menu of Restaurnat U Dominikána will satisfy everyone who wants to enjoy original taste of classic czech cuisine. In case you have enough of dumplings or roasted meat, you can try some of our international bestsellers too.
GALLERY
Enjoy outside garden terrace or winter garden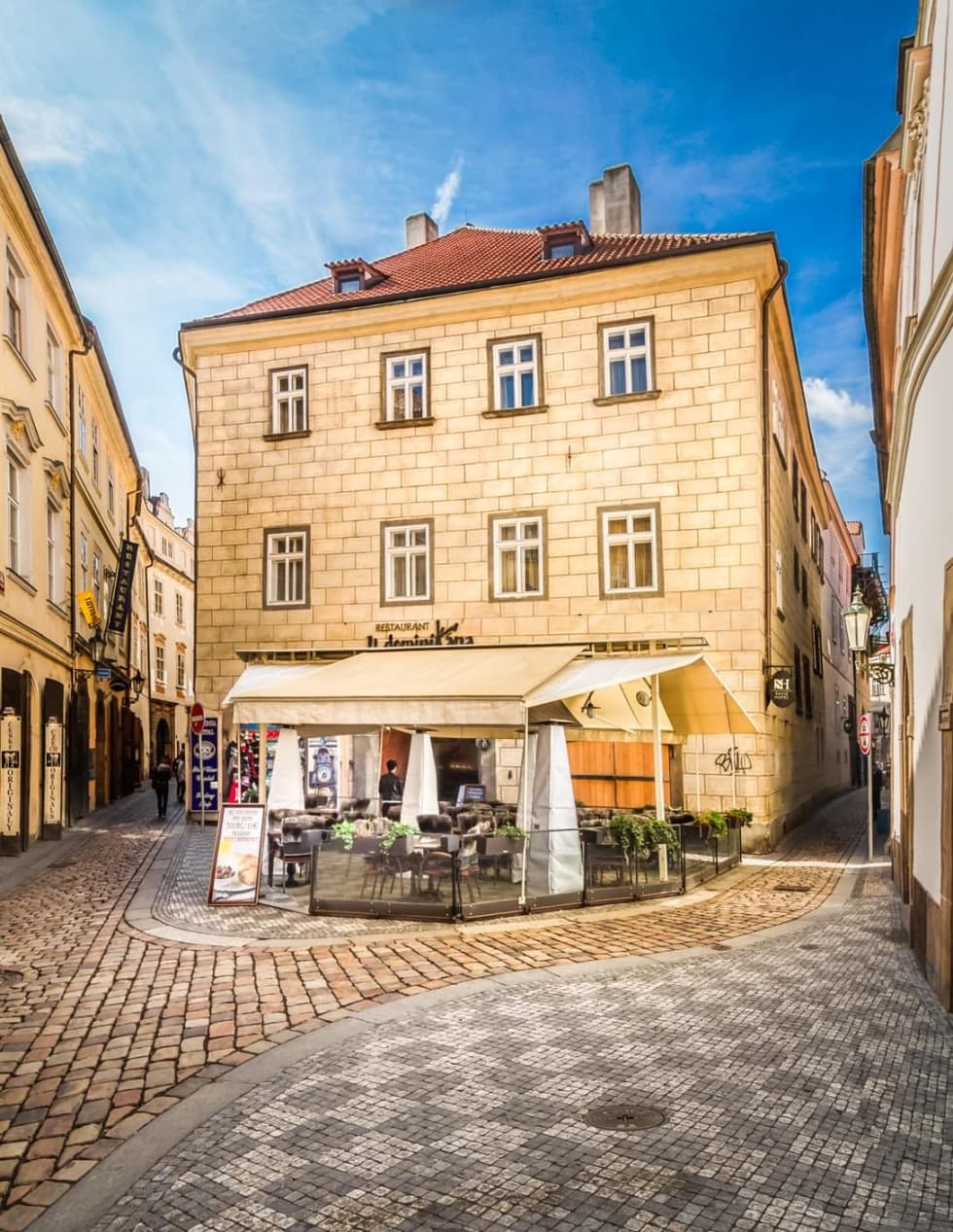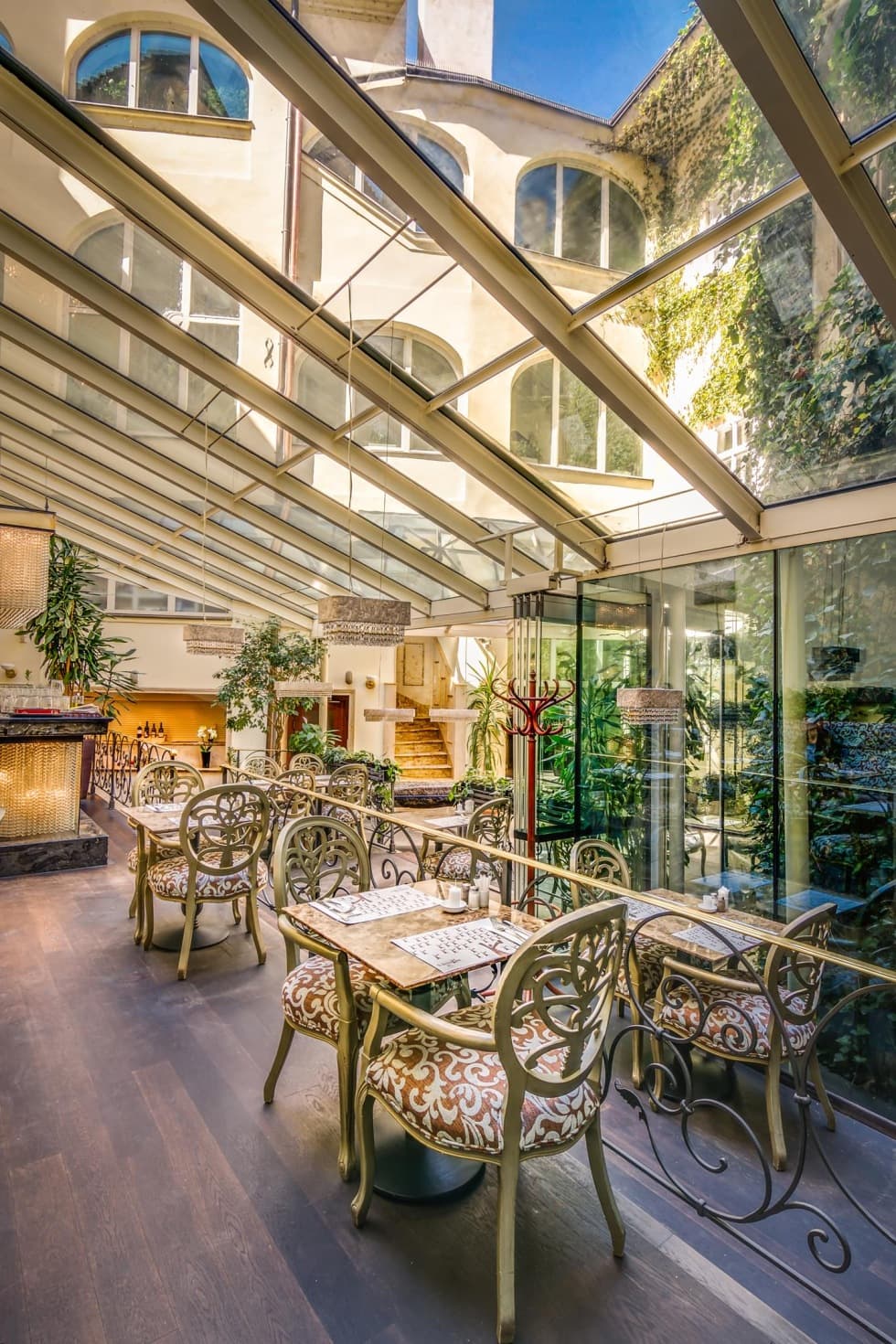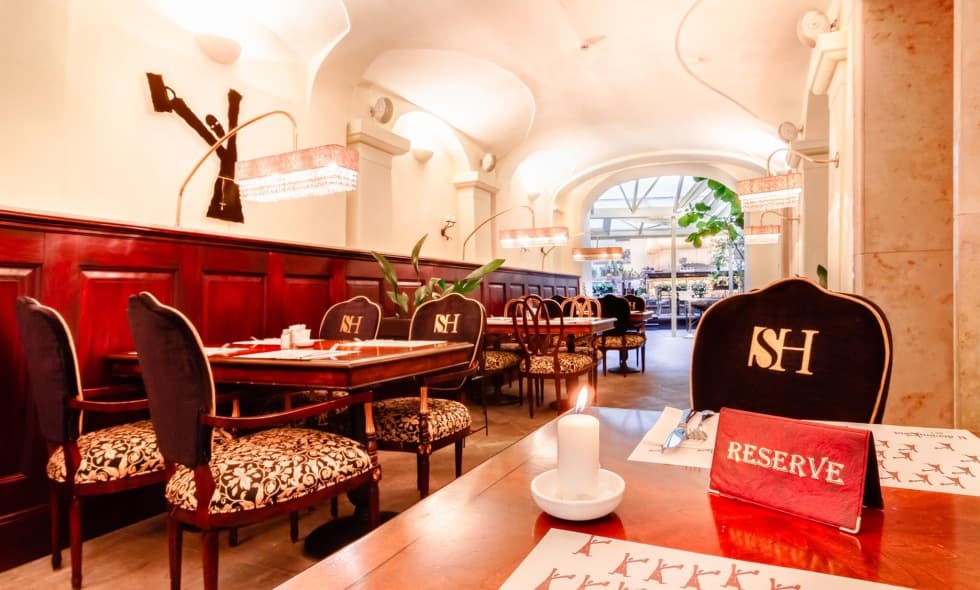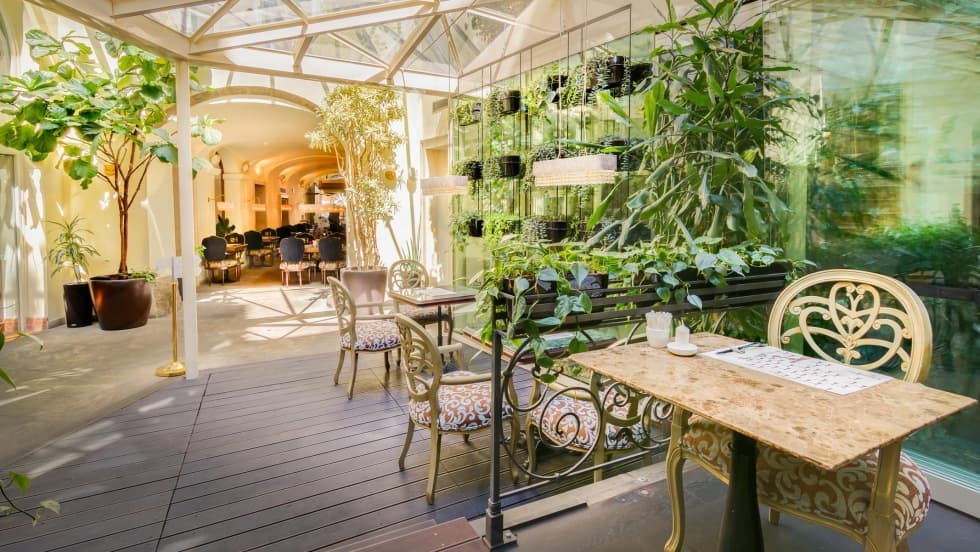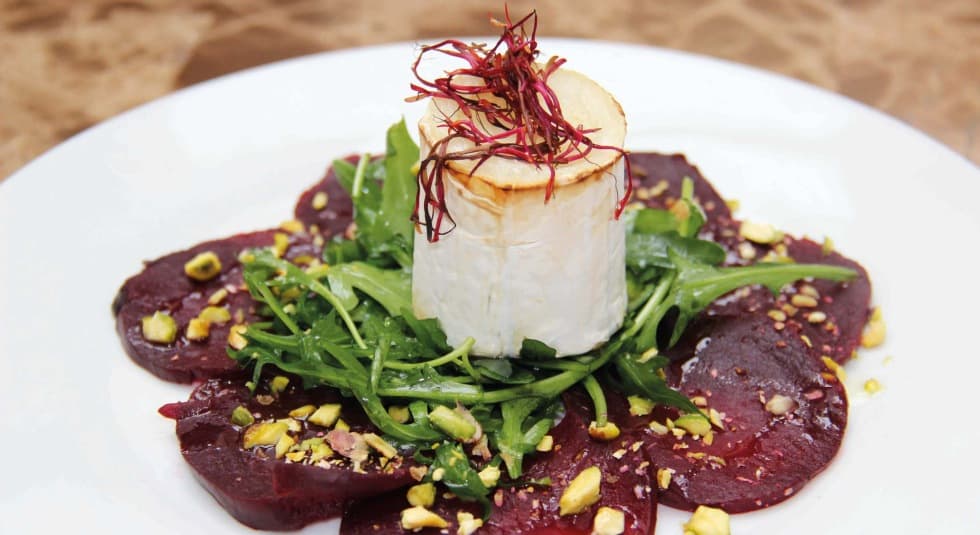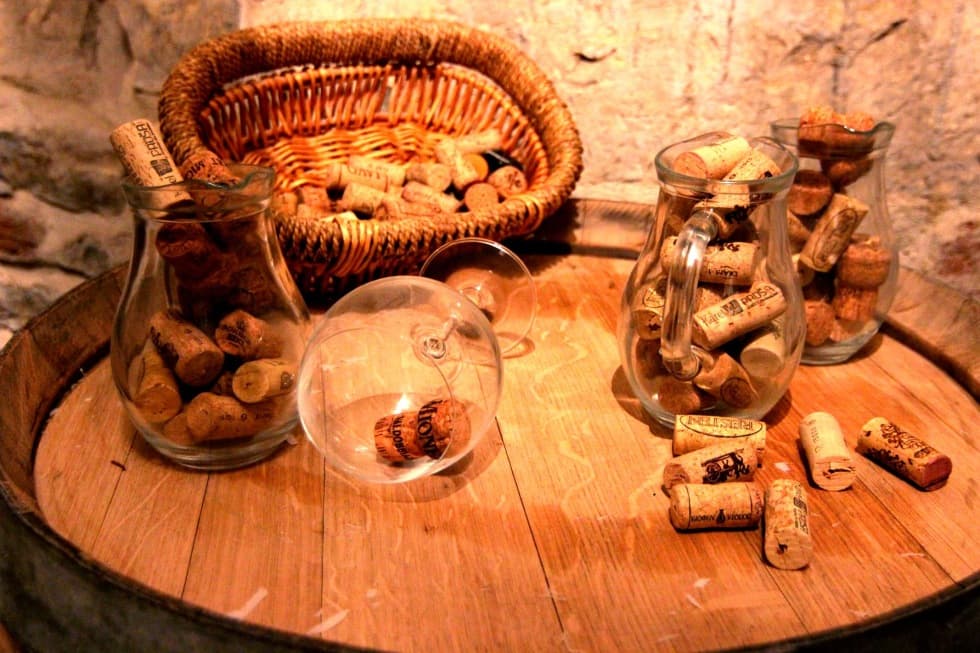 The Dominican hotel gastronomy
YOU MAY ALSO BE INTERESTED …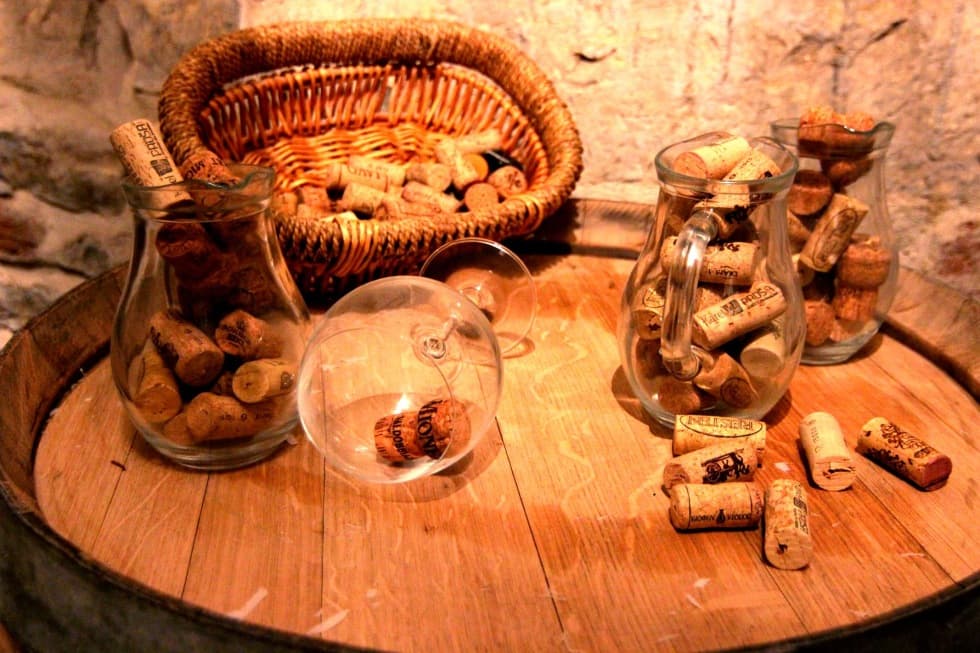 OUR BREAKFAST
Breakfast is definitely the most important meal of the day. Our menu si served in form of hot & cold buffet with open kitchen and fresh grounded coffee up to your choice.
Daily breakfast buffet offer
fruits, vegetables
fresh bread
desserts and sweet pastry
pickled fish specialities
high-quality smoked deli and meat
several types of freshly cut cheese
müssli, dried fruits, seeds and yogurt
Nuttela, various jams
sausagges, french toasts, pancakes
various forms of eggs
hot and cold beverages
freshly ground Afro Coffee
juices selection
italian sparkling wine
selection from a wide range of quality teas
and many, many more
Show kitchen prepares ham & eggs, omelets etc. are prepared directly in front of your eyes.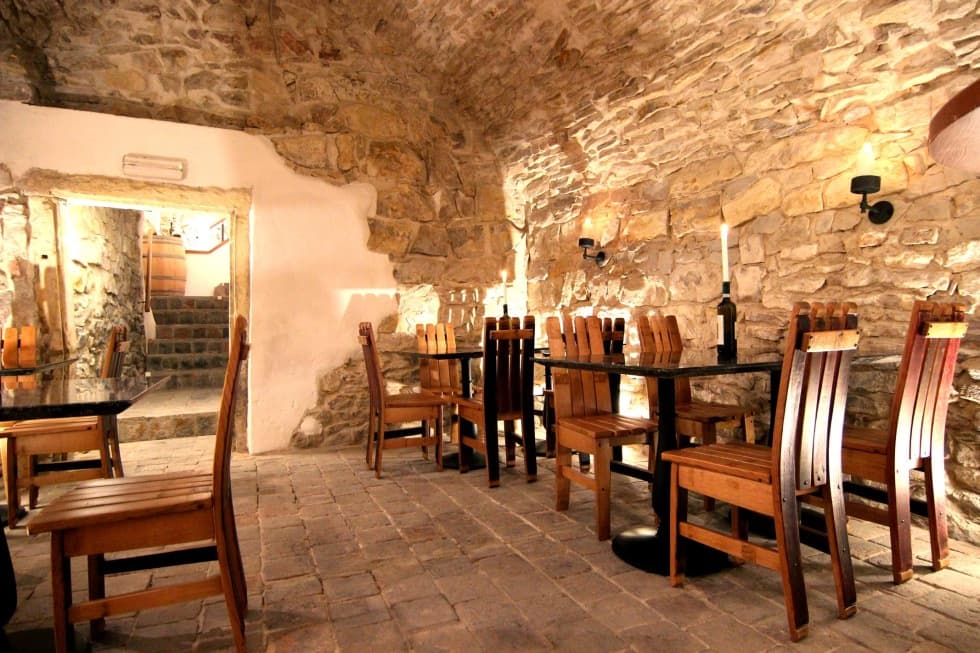 ORIGINAL WINE CELLAR
Are you real wine-enthusiast? We have digged-out something realy special for you. Original historical wine cellar from 13th century, just beneath our restaurant.
You can enjoy romantic atmosphere of the historical cellar with great wine selection and choice of tasty pieces of cheese, sausages and other local specialities.
Get in touch
No matter if you want to book a table or hire our catering for group of guests. You can even reserve our wine cellar as presentation room.