Dvorak spa & wellness
Thai massages
Blood circulation, digestive tract function and skin condition improvement. Swelling is reduction, toxins removal, overall disappear of tension and improvement of tendon elasticity. Receive all these positive body efects thanks to Thai massage.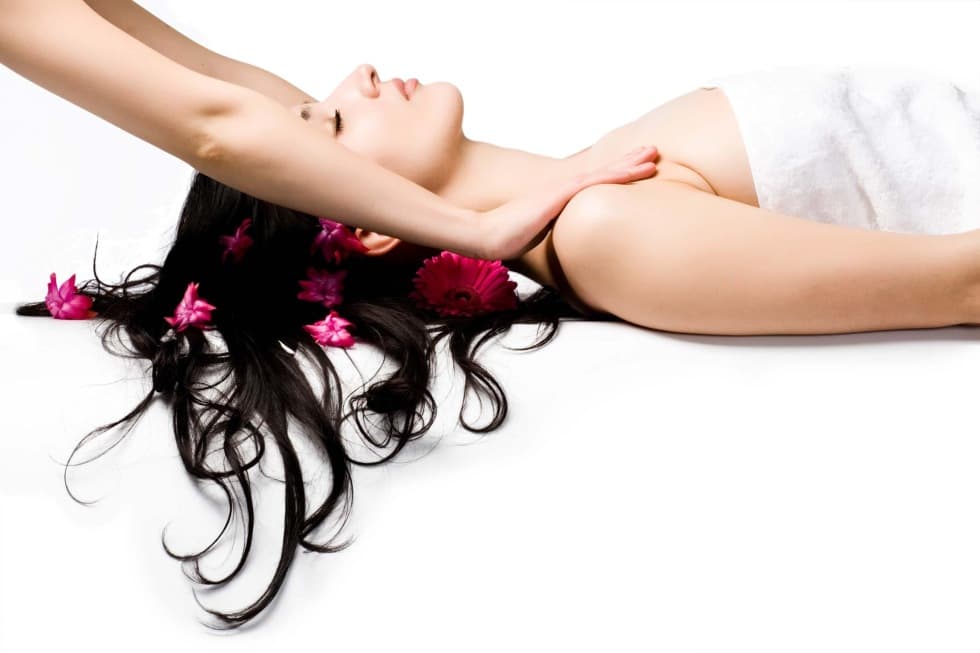 Dvorak spa & WEllness
Thai massages description & pricelist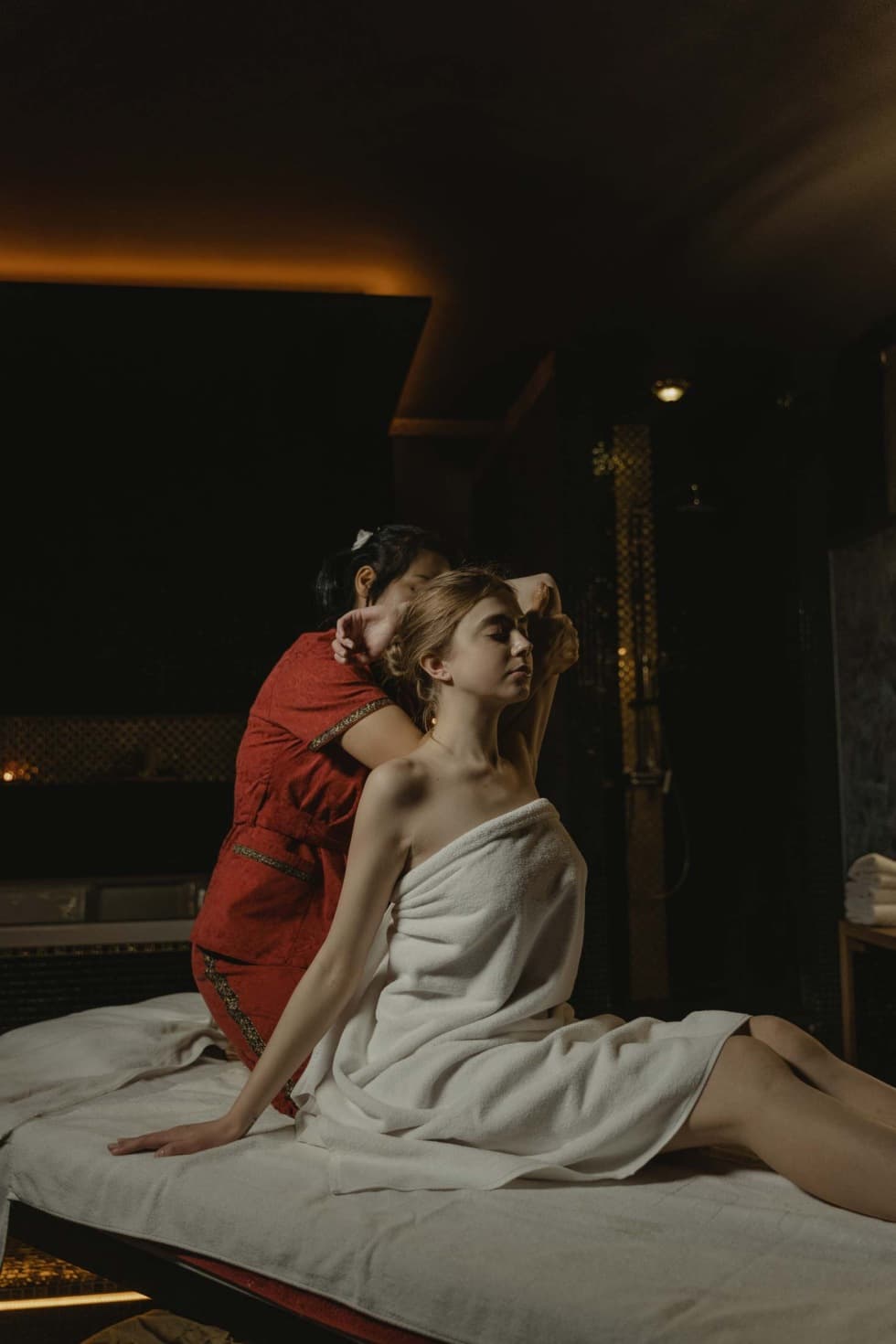 Traditional Thai massage combines the elements of acupressure and yoga. It relieves back pain and muscle soreness, reduces stiffness and tension. The therapeutic use of Thai massage is not limited to the musculoskeletal system; it also helps to improve blood circulation.
Massage aromatic oils have a truly beneficial effect on the person in their entirety. They not only calm and regenerate your whole body, but also have a soothing and relaxing effect on your mind.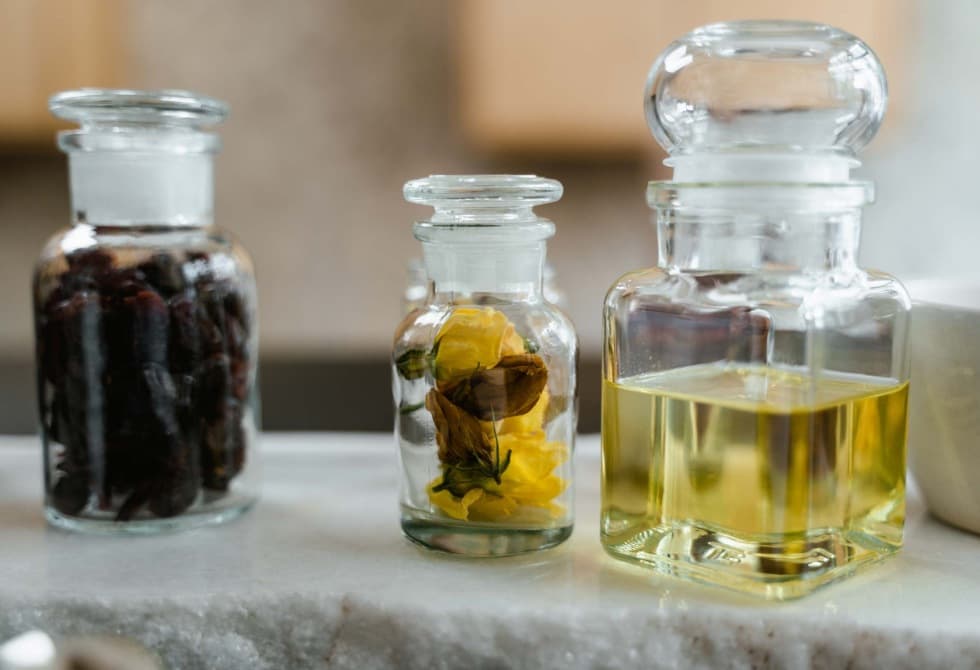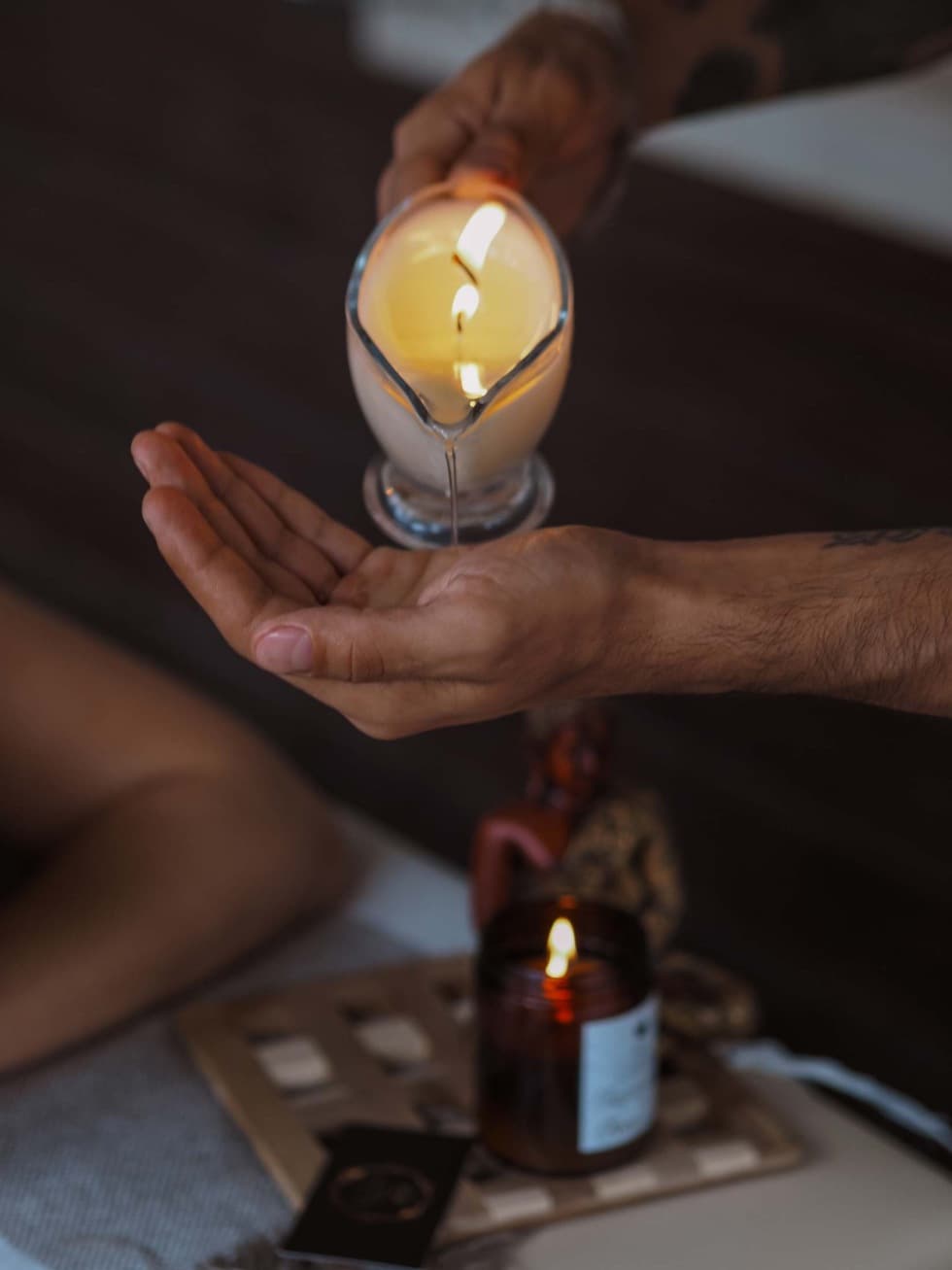 A gentle relaxing massage which, with the help of natural oils and a very gentle technique, relaxes the neck, back and legs. It removes stress, tension, and stiffness in general.
This ancient herbal massage combines traditional Thai massage and application of herbal sachets to the body's energy centres. Its effects on the acupressure points relaxes the body, removes stiffness, and stimulates the body's natural blood circulation. Thanks to the heated herbs, the body warms up and relaxes from pain and stress.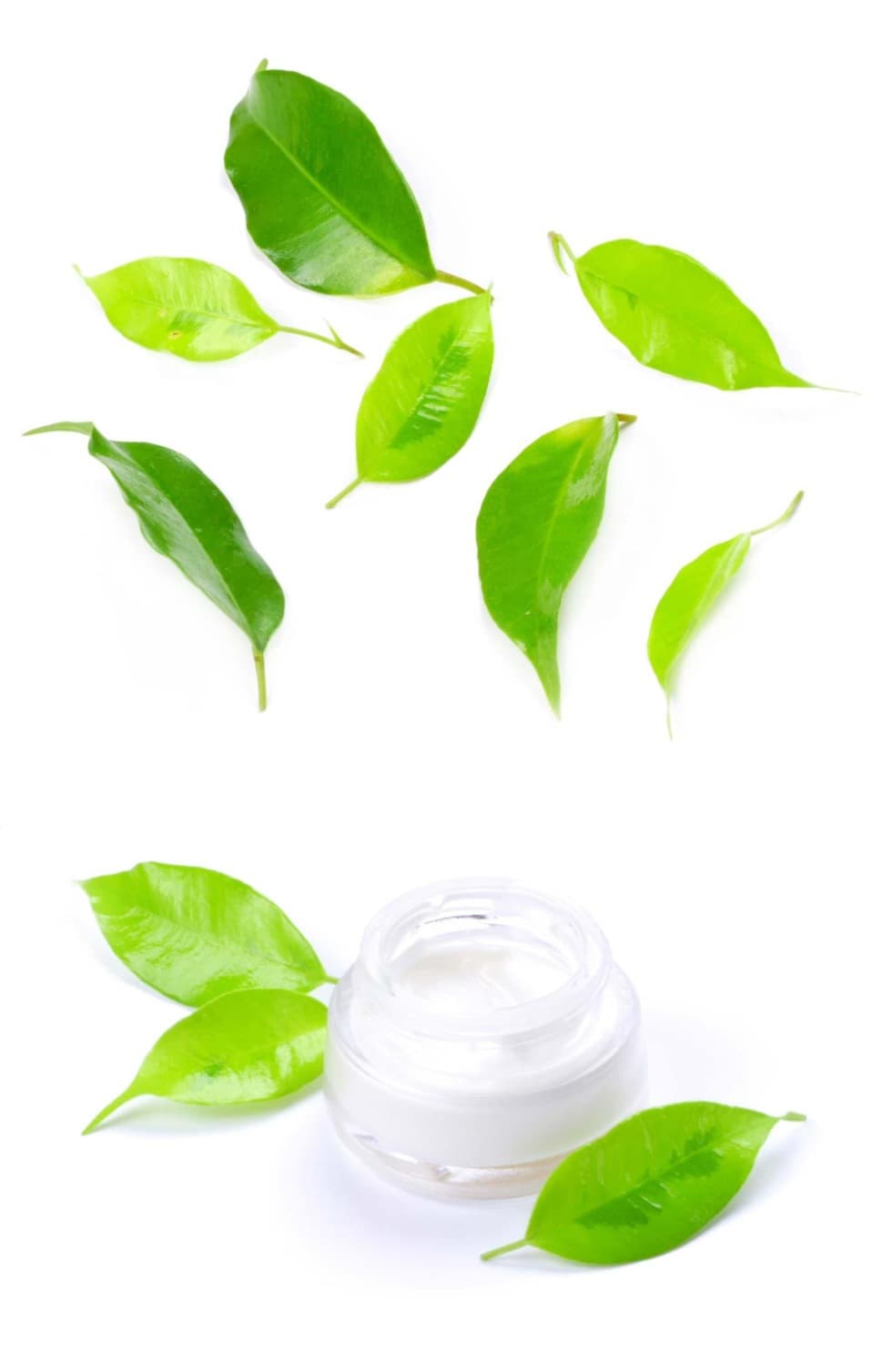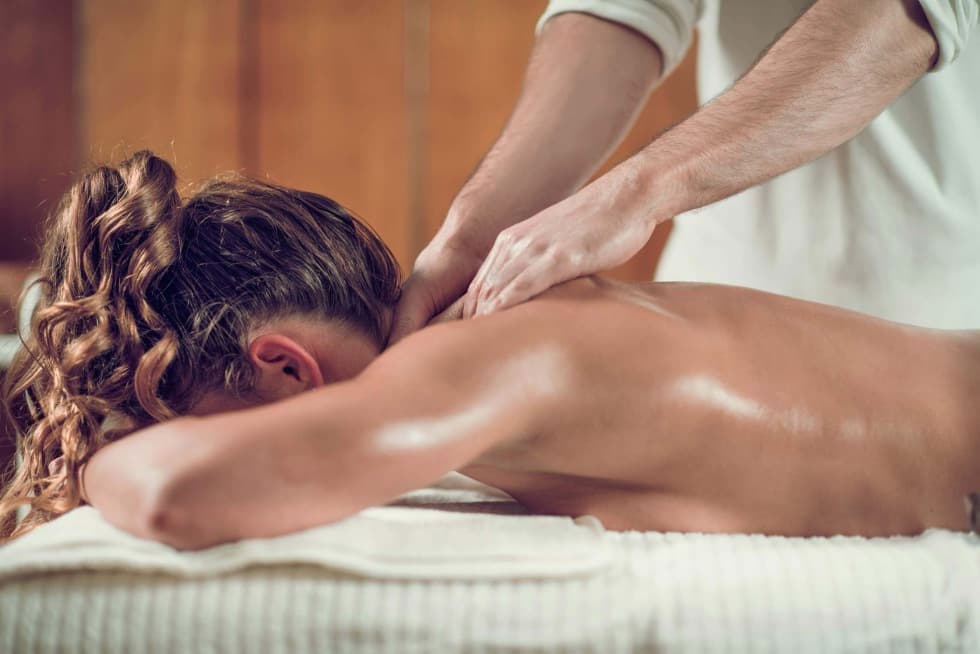 This massage relieves back, neck and shoulder pain. Fresh herbs, balm and traditional Thai massage are combined here to help you reach total relaxation.
Virgin coconut oil leaves the skin soft, supple, and healthy. It relieves you of nervous and muscular tension. The final facial massage will brighten your skin and smooth out both fine and even coarser wrinkles.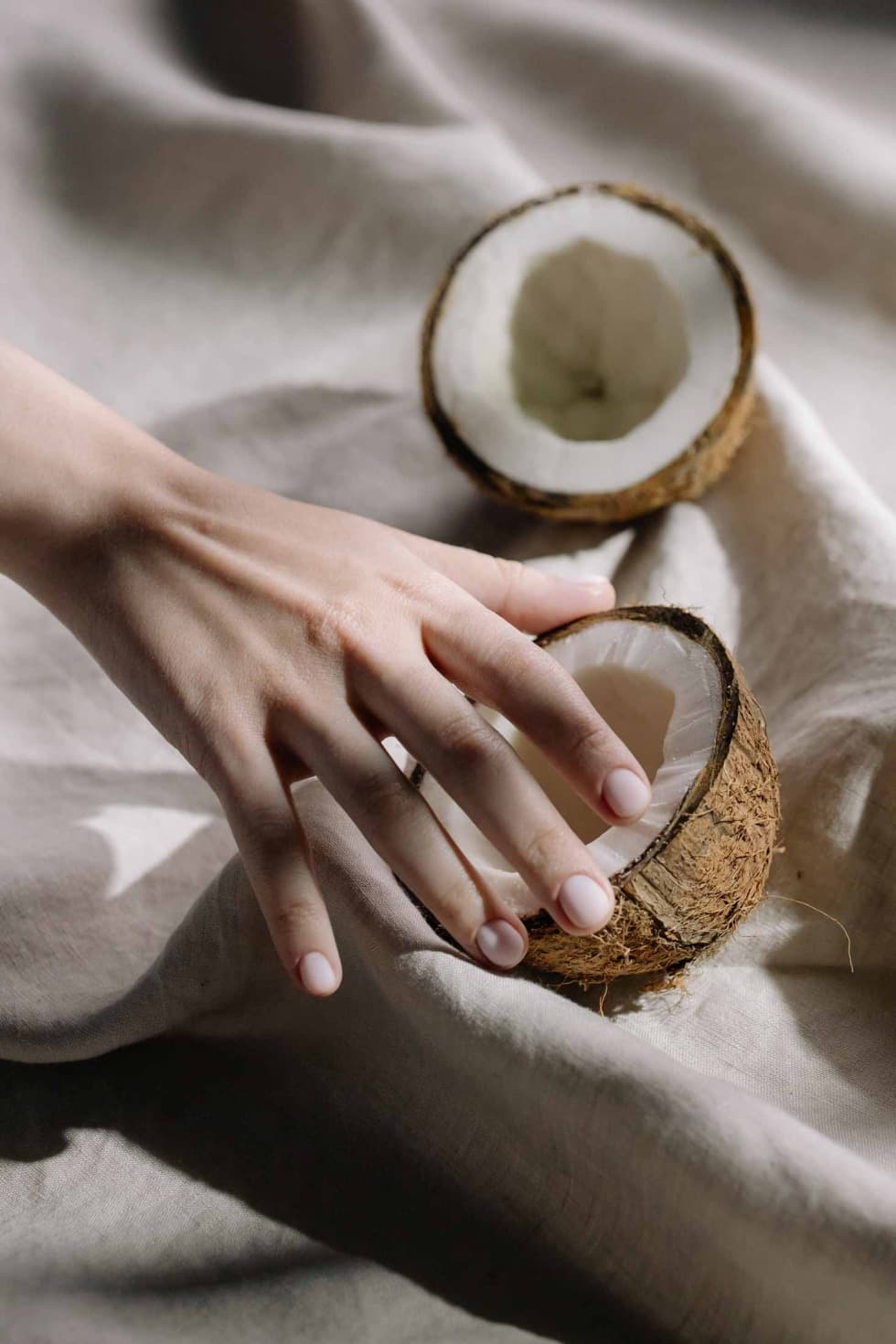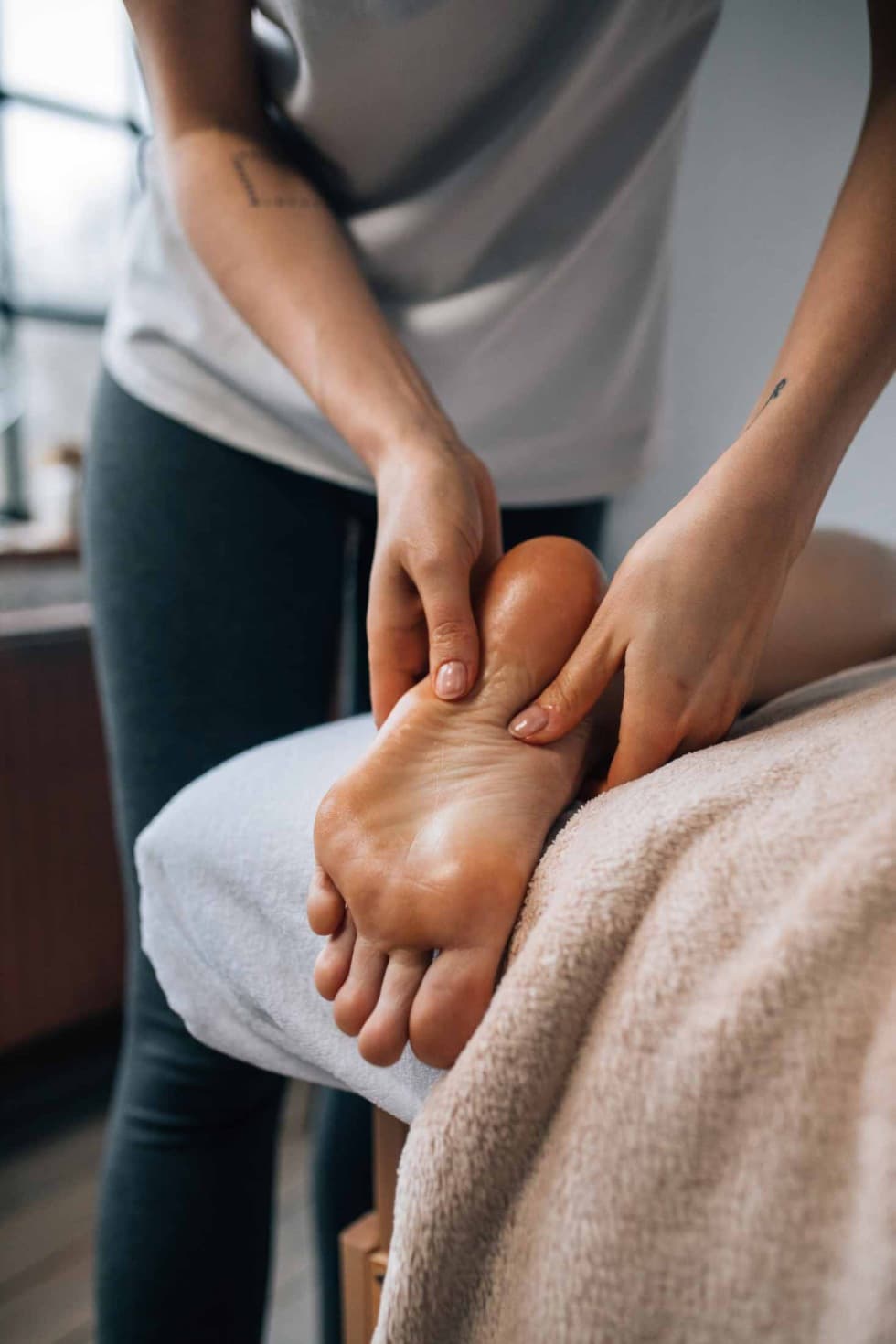 Foot reflexology revives and restores energy to individual parts of the body, reduces stress and brings deep relaxation. The hour-long massage is complemented by a head and shoulder massage.
It helps relieve headaches and nausea, improves sleep,and strengthens muscle function, especially in the back area. It improves blood circulation and thus disburden the joints and lymphatic system leading to the elimination of the sensation of heavy legs and other pregnancy symptoms.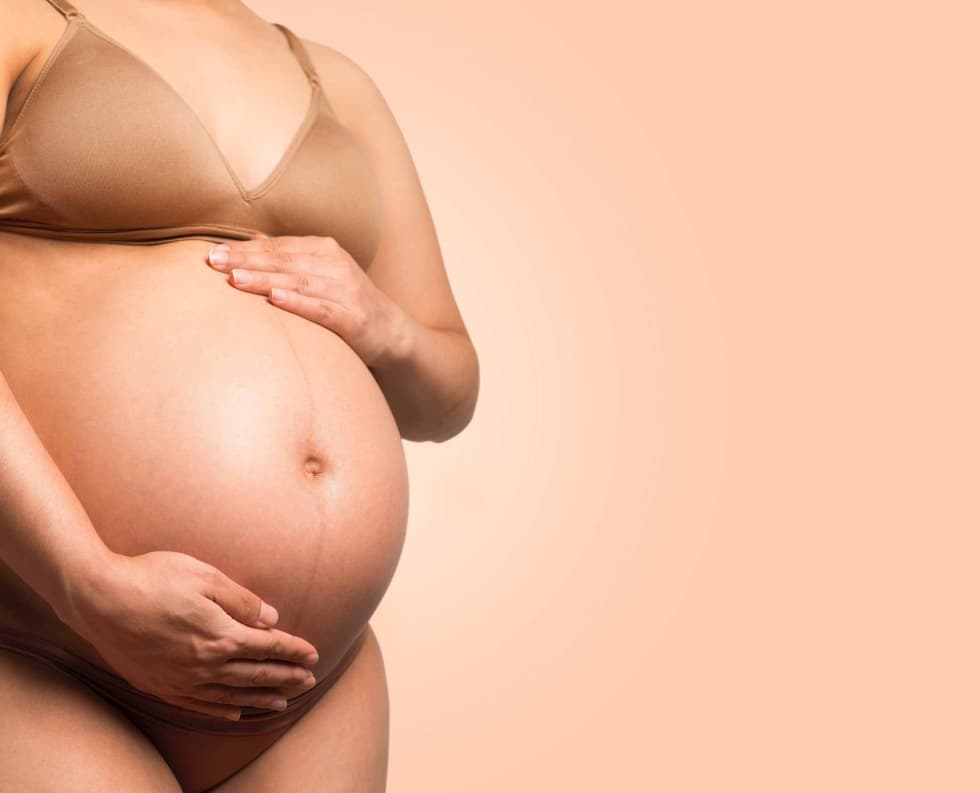 Natural peeling is applied gradually all over the body, and as soon as your skin absorbs the nutrients, the procedure continues with an aromatherapy massage of the whole body, hands, feet, and head using oils and seaweed products. You will feel great and relaxed.
Massage aimed at relieving back, neck, and shoulder pain. It is focused on problematic areas of the back, shoulders, and neck, where any stiff muscles are relaxed with painless massage techniques and by applying pressure to the acupressure points.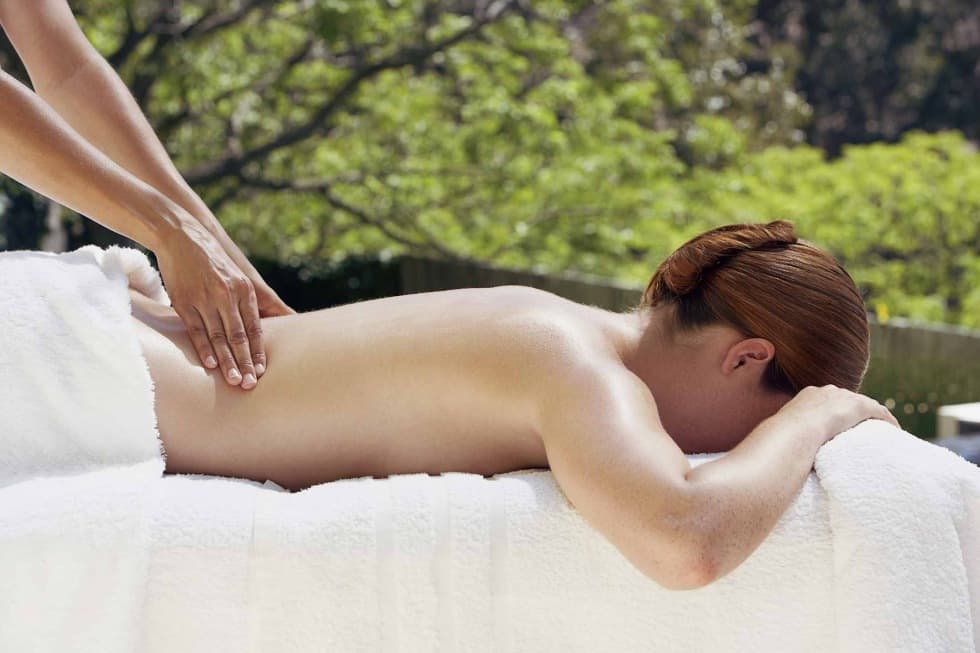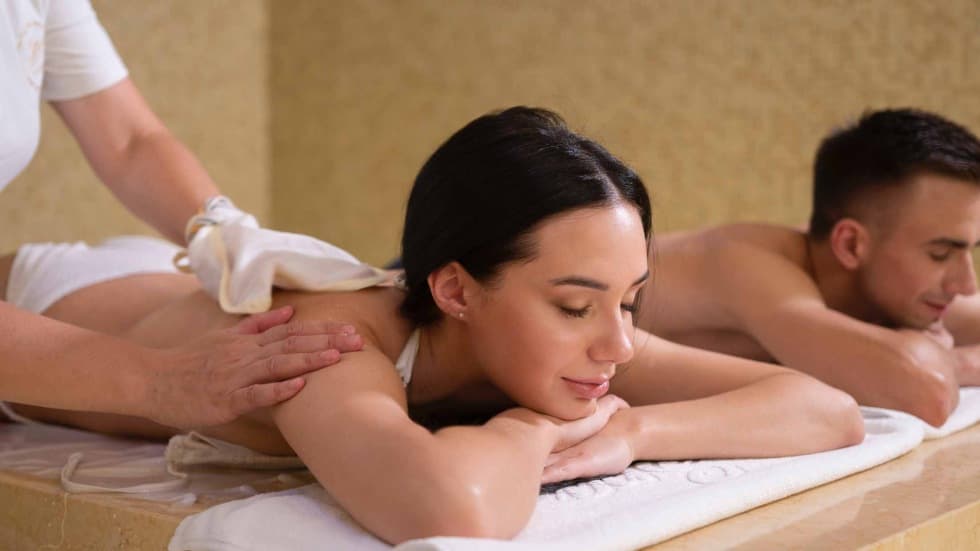 Experience maximum relaxation in a private luxury environment together with your loved one. For an ideal shared experience, we recommend choosing the same type of massage or two different but equally long procedures.
Do you have questions?
Do not hesitate to contact us.